These are the best hotels in Australia

Star Ratings Australia has just released its Gold List of Australian accommodation, determined by more than 200 criteria ranked by Australian travellers according to what matters most to them in their choice of where to stay.
As well as a best-dressed list this is a benchmarking exercise that takes a wide-angle view of Australia's accommodation industry, from five-star city hotels to serviced apartments, country B&Bs to island resorts to caravan parks.
The top 10 hotels in Australia, as named in the rankings were:
1. The New Inchcolm Hotel & Suites (Qld)
2. Avenue Hotel Canberra (ACT)
3. The Provincial Ballarat (Vic)
4. Rydges Fortitude Valley (Qld)
5. The Bronte Boutique Hotel (NSW)
6. RACV Torquay Resort (Vic)
7. Ibis Styles Harrington (NSW)
8. Ikon Hotel (Tas)
9. Crown Towers (Vic)
10. The Playford (SA)
Other categories included best serviced apartment (Snowgoose Apartments, NSW), best motel (Motel on A'Beckett, Vic), best self-catering (Beechworth Apartment, Vic), best hosted accommodation (Thorngrove Manor Hotel, SA), and best caravan/holiday park (Tathra Beach Family Park, NSW).
But do star ratings still matter? At a time when TripAdvisor has become the go-to resource for travellers looking to book accommodation, do star ratings still hold currency?
"It's not a case of either/or," says Michael Reed, CEO of Star Ratings Australia.
"TripAdvisor is often one of the websites that travellers use whilst researching accommodation, and Star Ratings work in tandem with these reviews to ensure travellers get a complete picture. Research into online consumer behaviour indicates that travellers make many online stop-offs during their customer journey. Star Ratings are a key part of this journey as they offer travellers both an independent rating and a traveller rating which aggregates all online travellers scores from multiple sources. According to research carried out by Sweeney 85 per cent of Australian travellers use stars when choosing accommodation."
How does Star Ratings Australia choose the winners on its Gold List?
According to Reed, "Star Ratings Australia partners with ReviewPro, a global leader in the provision of guest intelligence solutions, and Sydney's William Angliss Institute, a specialist facility for tourism and hospitality training. ReviewPro extracts traveller data from a variety of websites including Hotels.com, Agoda, Booking.com, Expedia, Facebook, Orbitz, Google and Ratesgo. Although TripAdvisor is not included the overwhelming majority of online reviews of Australian accommodation are located on major travel agency websites. In terms of factors that influence ratings, research has shown Australian travellers place the most emphasis on the bedroom and bathrooms and these weigh more heavily on the overall rating."
One of the surprises revealed on the 2016 Gold List is the power play by the Sunshine State. Brisbane accounted for over a third of the capital city Gold List winners and 60 per cent of the Gold List winners for best serviced apartments.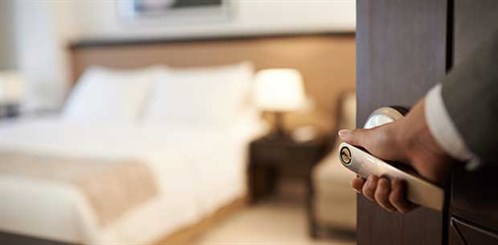 "A few years ago Brisbane had a shortage of hotel rooms," says Reed. "Since then the city has attracted an influx of accommodation providers who have built brand new complexes which cater to the increasingly discerning traveller. As well as new quality accommodation this has increased the level of competition in the Brisbane hospitality market, which has encouraged all accommodation providers to review and raise their standards. Out of the new properties that have been built and those that have been renovated, serviced apartments have been particularly responsive in adapting to the needs of the travellers."
Regional accommodation is another rising force, with country Victoria accounting for nearly a third of Australia's best hotels in the Star Ratings.
"The power of digital media and increase in domestic travel has played a apart in this," says Reed, "but the fact that regional Victoria has lead the way in recent years is no surprise. Most of the growth has come from intrastate, mostly from Melbourne, so the expectation for urban standards and service has increased along with visitor numbers. Regional Victoria has also attracted a significant proportion of international visitors which has encouraged accommodation providers to re-invest in their properties. More visitors have attracted new properties which offer high quality standards and Tourism Victoria has been proactive in investing and supporting regional areas."
As an expert in the accommodation business, where did Michael Reed choose to stay on his last Australian holiday?
"Cradle Mountain Hotel in Tasmania, a very comfortable hotel located in a picturesque location. Rated 4 star."
Have you stayed at (or are planning to stay at) any of these hotels?
Let us know in the comments!
First appeared on Stuff.co.nz.
Related links:
10 free things to do in Adelaide
Crossing the spectacular Simpson Desert
Join Over60
Join our community of over 40,000-plus members today and get the latest Over60 news, offers and articles.
Get all the latest Over60 news, offers and articles.