10 of the most spectacular islands in Australia

Say the words "island nation" and we tend to think of somewhere in the South Pacific: Fiji, perhaps, or the Solomon Islands. Yet with more than 8000 islands scattered around our neighbour's coastline, Australia has plenty of island escapes – and not all of them are off the coast of Queensland.
From storm-tossed islands in the Southern Ocean, where cows graze by the roadside, and pristine forests shelter everything from bandicoots to echidnas, to sandy islands studded with pristine lakes, the diversity of Australia's islands is as dazzling as their number.
Want to get away from it all? The colourful cliffs of Maria Island and the Kentia palm forests of Lord Howe Island are great places for crowd-free hikes. Prefer a bit of holiday buzz? Head for Phillip Island or Hamilton Island instead, where there is always something new to do.
Whether you are a foodie or a four-wheel-drive fan, into indigenous cultures or eco-adventures, you will find something to suit your holiday style in this list of ultimate Aussie island escapes.
1. Kangaroo Island, South Australia
Arguably the best place in country to see wildlife – koalas, echidnas, seals, sea lions, and more – Kangaroo Island also scores high in the gourmet stakes.
Must do - Flinders Chase National Park is great for spectacular scenery and wildlife spotting. Schedule some time to visit artisanal producers such as Island Pure Sheep Dairy, The Islander Estate winery, and The Island Beehive.
2. Lady Elliot Island, Queensland
Yes, you can still find spectacular coral on the Great Barrier Reef, and Lady Elliot Island is the place to revel in it.
Must do - More than 1200 marine species live in the surrounding waters, so it's no surprise that most visitors spend their days snorkelling or diving. Depending on the season, close encounters with manta rays, turtles, and whales are possible.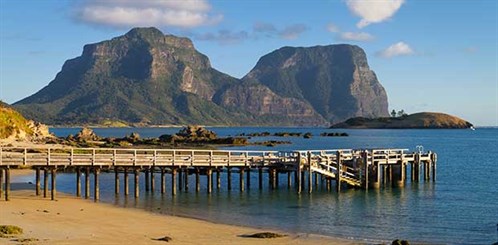 3. Lord Howe Island, NSW
With great bush walking, magnificent snorkelling and diving, sheltered lagoons and verdant forests, Lord Howe Island is heaven for nature lovers.
Must do - Will it be a leisurely stroll through a Jurassic Park-style forest, or an energetic all-day hike up a mountain? Body surfing at the beach, or a snorkel through the world's southern-most coral reef? Or perhaps you will simply find your own stretch of sand for a spot of beachcombing.
4. Fraser Island, Qld
An island created by sand drifting across from the mainland, studded with more than 100 freshwater lakes – no wonder Fraser Island has so many fans.
Must do - You can walk through the rainforest or swim in lakes McKenzie and Wabby, but for many visitors, the main attraction seems to be the superb four-wheel driving, whether that is bush-bashing or hooning down the amazing expanse of 75 Mile Beach.
5. Maria Island, Tasmania
This lovely, car-free island wilderness is known for its convict ruins and its pristine bushland.
Must do - Take a hike. Maria Island is all about the great outdoors. Wander through the remains of the convict settlement at Darlington, or tackle the tough Bishop and Clerk trail, culminating in a cloud forest. Don't forget the Painted Cliffs, with their pretty sandstone patterns, and the amazing Fossil Cliffs. While you are walking, keep an eye out for dolphins and eagles.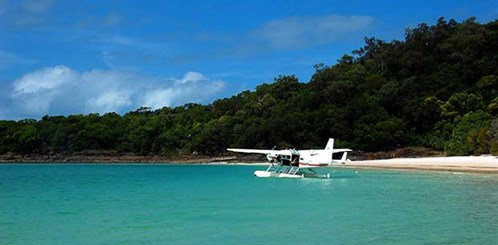 6. Hamilton Island, Queensland
On this Whitsundays hub, you can choose between bushwalking and teeing off on a championship golf course, dining at one of a dozen restaurants or partying with the fleet during Race Week.
Must do - There is lot more than just swimming and snorkelling on offer. After a morning bushwalk or an ATV tour, enjoy lunch at the yacht club before relaxing with a massage or some serious beach time.
7. Phillip Island, Victoria
Family-friendly beaches and wildlife encounters, coastal hikes, and superb surfing: this island has it all.
Must do - The littlies will enjoy Rhyll Trout and Bush Tucker Farm, and the Koala Conservation Centre, while the nightly Penguin Parade is always a winner. Alternatively take a hike along Cape Woolomai or The Nobbies headland, home to a fur seal colony, or take to the surf on the island's south coast.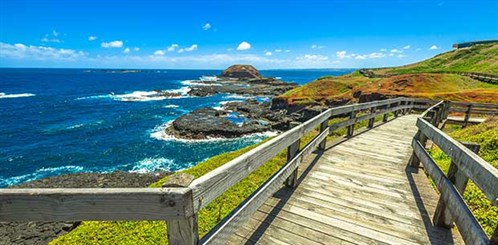 8. Pumpkin Island, Queensland
Must do - It's not fancy. It's not bare bones. Pumpkin Island hits that sweet spot in between, with seven reasonably priced self-catering units. For a splurge-worthy special occasion, consider renting out the entire island.
Must do - Don't expect too much in the way of activities on this six-hectare island. Days are spent swimming, snorkelling, fishing, kayaking … you get the idea. Diving trips can also be arranged. Depending on the season, you may see dolphins, turtles, or whales. Choose between self-catering or pre-prepared meals package.
9. King Island, Tasmania
It is famous for producing some of Australia's best cheese, but there's a lot more to King Island: think windswept beaches, shipwrecks, and a fascinating history.
Must do - Take a tour of the Currie lighthouse; go shipwreck spotting; take a dip in Lake Martha Lavinia or Disappointment Bay; or stroll along the cliffs or the coast. The bigger the appetite you work up, the better: apart from the cheese, there is local crayfish, meat, and honey to feast on.
10. Melville Island, Northern Territory
Just north of Darwin, Melville, and Bathurst Islands – better known as the Tiwi Islands – are a great place to encounter indigenous culture.
Must do - Melville Island is primarily a fishing destination, with bountiful barramundi, mangrove jack, and Spanish mackerel. You can also visit Jilamara arts and craft centre, take a dip in a freshwater pool, and visit the local cemetery where graves are marked with distinctive pukamani poles.
Have you been to any of these islands? Let us know in the comments.
Written by Ute Junker. First appeared on Stuff.co.nz.
Related links:
5 best bush tucker experiences in Australia
These are the best hotels in Australia
Fraser Island opens up to cruise ships
Join Over60
Join our community of over 40,000-plus members today and get the latest Over60 news, offers and articles.
Get all the latest Over60 news, offers and articles.