Victims of the Texas primary school shooting identified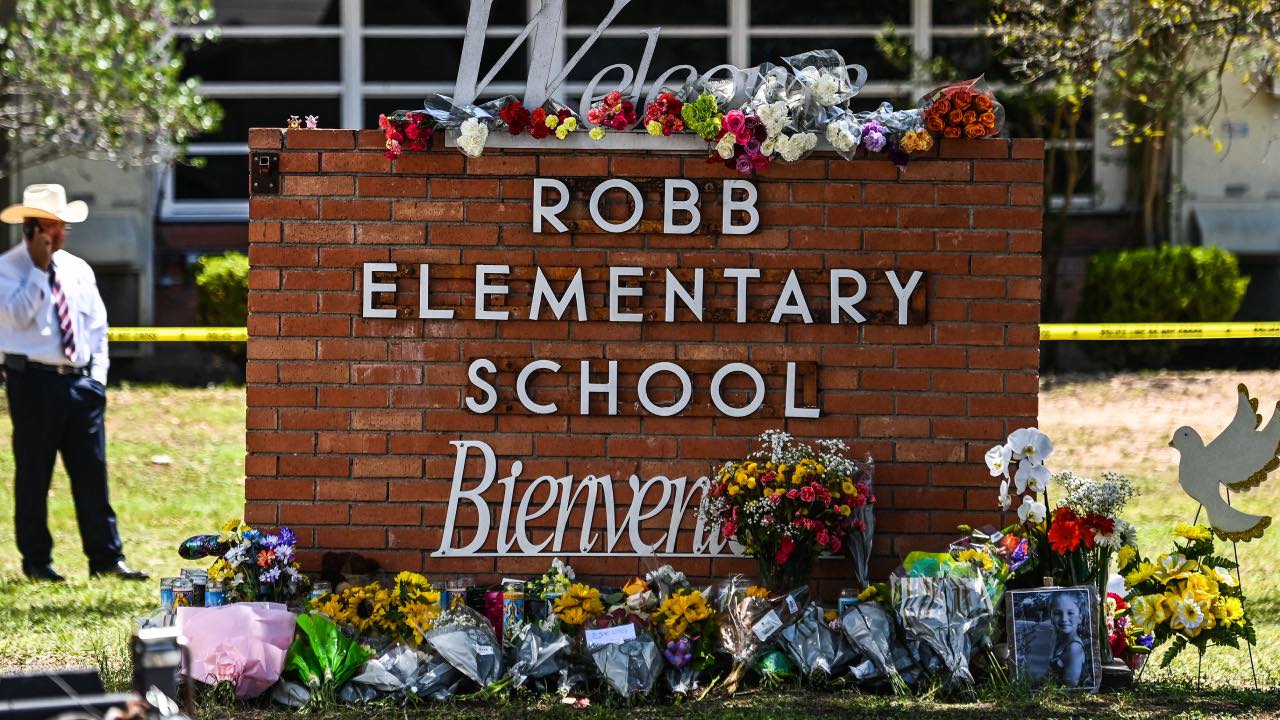 The innocent faces of the Robb Elementary School shooting in Uvalde, Texas, have been identified.
Among the deceased were at least 19 school children and two teachers, who died at the hands of 18-year-old shooter Salvador Ramos.
The children who died were between the ages of seven and 10, with some of them having just received awards for great school work.
Amerie Jo Garza was one of the first children to be confirmed dead. She had celebrated her 10th birthday just two weeks ago, and was shot while trying to call emergency services.
A member of Amerie's family wrote on Facebook, "Please don't take a second for granted. Hug your family. Tell them you love them."
Among the other young victims were 10-year-old Alexandria Aniyah Rubio, 10-year-old Annabell Guadalupe Rodriguez, fourth grader Eliahana Cruz Torres, 9-year-old Eliana "Ellie" Garcia, 10-year-old Jackie Cazares, 10-year-old Jailah Nicole Silguero, 10-year-old cousins Jayce Luevanos and Jailah Nicole Silguero, 10-year-old Jose Flores, 10-year-old Makenna Lee Elrod, Maite Rodriguez, Nevaeh Bravo, 10-year-old Rojelio Torres, Tess Marie Mata, 8-year-old Uziyah Garcia, and 10-year-old Xavier Lopez.
At least two teachers also died during the tragedy, who have been identified as fourth grade teacher Irma Garcia and 44-year-old teacher Eva Mireles.
While police continue to have the school locked down as a crime scene for their investigation, locals have begun laying flowers at the welcome sign of the school in remembrance of those who have died.
In an emotional press conference about the shooting, Texas politician Beto O'Rourke erupted with anger as he called out state governor Greg Abbott for "doing nothing" to prevent the unimaginable tragedy.
"The time to stop the next shooting is now and you're doing nothing!" Mr O'Rourke shouted at Mr Abbott during the televised briefing with a slew of other Texas officials.
Don McLaughlin, the mayor of Uvalde, Texas, where the shooting occurred, yelled back angrily at Mr O'Rourke.
"I can't believe that you're a sick son of a b**ch that would come to a deal like this to make a political issue," Mr McLaughlin said, according to the Texas Tribune.
At one point, Mr O'Rourke, a Democrat who is running for governor of the state, also said that the shooting was "totally predictable".
Mr O'Rourke was then escorted out of the building, where he blasted his political rival to reporters outside.
"The majority of Texas is not reflected by that Governor or those people around the table who talk about mental health care and say that this is pure evil but that it is completely unpredictable," said Mr O'Rourke, a former congressman from El Paso, Texas, who has been vocal about gun control since a 2020 mass shooting there.
"This is predictable. It will happen and it will continue to happen until we change course."
Image credits: Getty Images
Join Over60
Join our community of over 40,000-plus members today and get the latest Over60 news, offers and articles.
Get all the latest Over60 news, offers and articles.