Naomi Osaka's feud with Piers Morgan heats up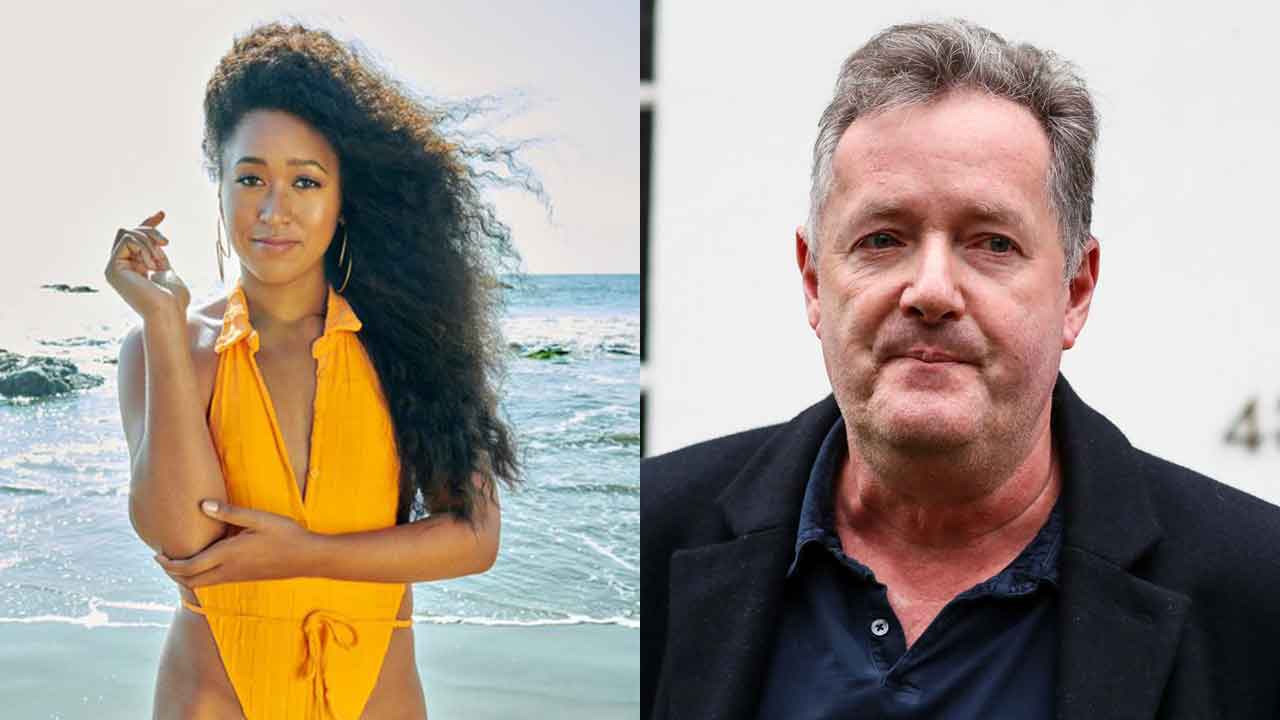 A Twitter feud has started between Naomi Osaka, conservative commentator Megan Kelly, and Piers Morgan, after Kelly and Morgan hit out at the tennis star over her recent magazine feature.
Osaka recently appeared on the front cover of Sports Illustrated in a swimsuit photoshoot, making history as the first Japanese and Haitian woman to do so.
After sharing the cover on her social media pages, Osaka attracted criticism for appearing in the media after her recent break from the spotlight.
Since taking time away from the tennis court on mental health grounds, Osaka has announced a collaboration with Barbie for her 'Role Model' doll, a Netflix mini-series about her, and made appearances in Vogue, Time Magazine, and Sports Illustrated.
All of these media engagements would have been in the works for months, but sports pundit Clay Travis called Osaka out for her latest media appearances during her break.
Kelly and Morgan echoed their support for his criticisms.
"Since saying she's too introverted to talk to the media after tennis matches, Naomi Osaka has launched a reality show, a Barbie, and now is on the cover of the SI swimsuit issue," Travis said on Twitter.
Let's not forget the cover of (& interview in) Vogue Japan and Time Mag! https://t.co/PAAUEwAVi0

— Megyn Kelly (@megynkelly) July 19, 2021
ANOTHER magazine cover for brave inspiring Naomi!

No wonder she had no time for beastly media press conferences! 🤣 https://t.co/ckrKodKBc5

— Piers Morgan (@piersmorgan) July 19, 2021
In a now-deleted tweet, Osaka hit back at Kelly and criticised her for not doing her 'research' and for 'spewing negativity'.
"Seeing as you're a journalist I would've assumed you would take the time to research what the lead times are for magazines, if you did that you would've found out I shot all of my covers last year," Osaka wrote.
But, after appearing to block Kelly, the commentator continued the attack on the tennis star.
Poor @naomiosaka blocked me while taking a shot at me (guess she's only tough on the courts). She is apparently arguing that she shot her many covers b/4 publicly claiming she was too socially anxious to deal w/press. Truth is she just doesn't like Qs she can't control. Admit it. pic.twitter.com/izyRzOrUVm

— Megyn Kelly (@megynkelly) July 19, 2021
Morgan also weighed-in, saying he has been blocked by Osaka as well.
Yep, and she just blocked me too. The only media Ms Osaka wants to tolerate are sycophantic magazine editors telling her how perfect she is. https://t.co/oLcyJviR4v

— Piers Morgan (@piersmorgan) July 19, 2021
However, others were quick to jump to Osaka's defence, including tennis great Martina Navratilova.
"A**hole much, Megyn?!? You have no idea what you are talking about. But go ahead and take your shot. It missed badly!!!" Navratilova tweeted.
Join Over60
Join our community of over 40,000-plus members today and get the latest Over60 news, offers and articles.
Get all the latest Over60 news, offers and articles.