The rise of the Grandfluencer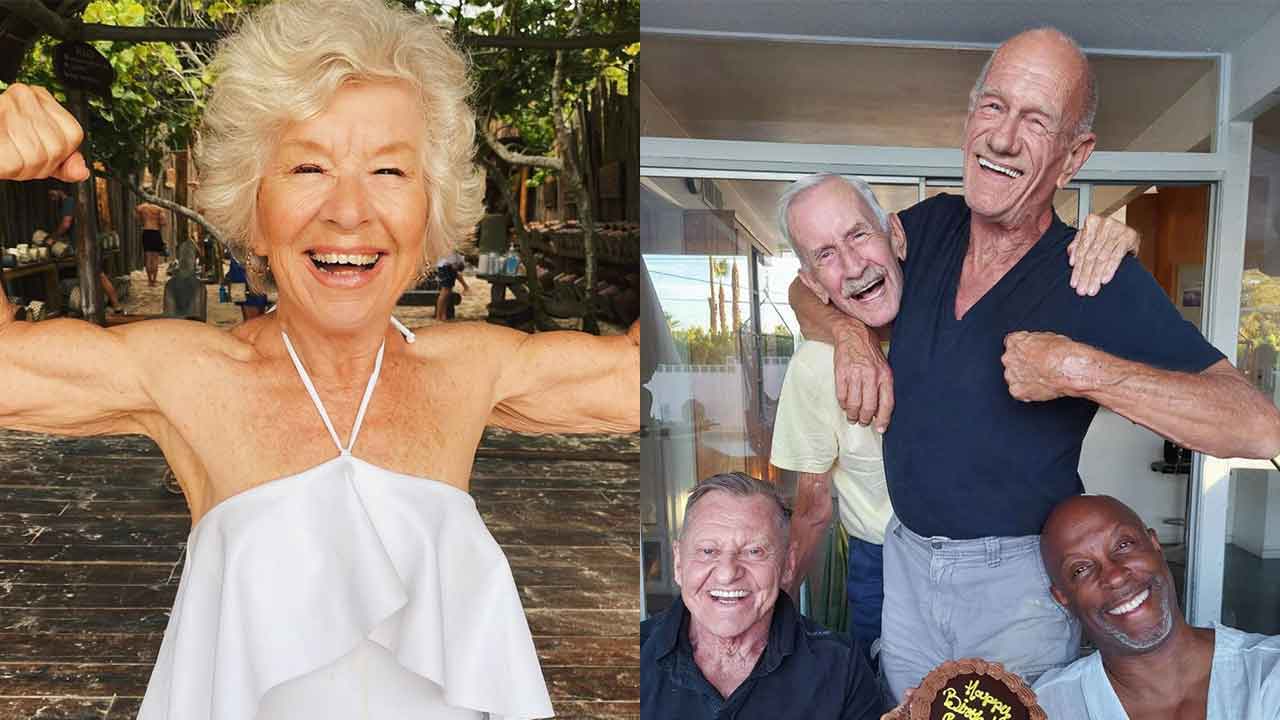 While previously platforms like Instagram and TikTok were thought to be almost exclusively for young people, there's a new wave of older influencers, or "Grandfluencers", who are proving that isn't the case, and doing it in style.
Joan MacDonald, who goes by @trainwithjoan, is a 75-year-old who started posting about her fitness journey on Instagram in 2017, and has amassed a staggering 1.4 million followers in the four years since. Most recently, she launched an app with her daughter, a fitness coach, that features meal plans and fitness routines for a variety of fitness levels.
Speaking to the ABC, Ms MacDonald said she was initially surprised that people would be interested in what she had to say, but that her daughter soon cleared things up for her: "She said it's what you're representing, that people can do what they think they've not been able to do, or were told that they couldn't do."
Over on TikTok, a group of four gay men who go by @oldgays post multiple times a week to their 2.4 million followers, primarily about their attempts to understand contemporary popular culture and contemporary gay culture, with hilarious results.
View this post on Instagram
One mum explained the appeal of these older influencers to the ABC. Grace Maier, who has two young children, said of one of her favourite Grandfluencers, @brunchwithbabs, "She's got all of these life hacks and tips that remind me of things my grandma shared with me before she passed.
"She also doesn't take herself too seriously and just seems like the kind of person who would welcome you into her home."
Babs, a 72-year-old grandmother who lives in Connecticut, shares delicious recipes and life hacks with nearly half a million followers, who come for the food but stay for the maternal wisdom.
View this post on Instagram
According to a 2019 survey by AARP, a US group which advocates for those over the age of 50, while most people aged 50 and over use technology to stay connected to friends and family, less than half use social media daily.
The second-youngest member of Old Gays, 68-year-old Jessay Martin, said that social media had "changed his life", allowing him to put himself out there and be much more social. "I was just sort of floating by, not being social, not putting myself out there in the gay community. And boy, has the Old Gays changed that."
Images: @trainwithjoan/Instagram, @theoldgays/Instagram
Join Over60
Join our community of over 40,000-plus members today and get the latest Over60 news, offers and articles.
Get all the latest Over60 news, offers and articles.