"This is the ugliest cake I've seen": Bride-to-be slams celebrity baker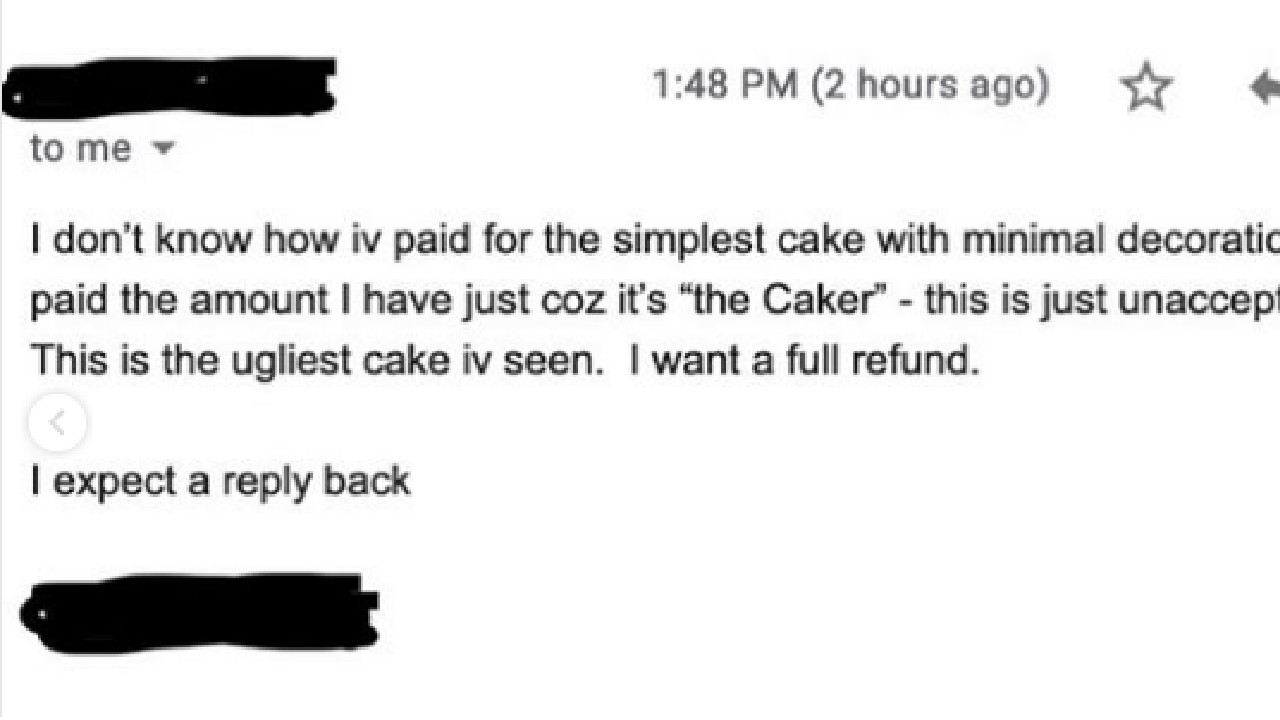 A bride-to-be has slammed a celebrity baker for creating "the ugliest cake" she has ever seen.
New Zealand baker Jordan Rondel, also known as 'The Caker', might have achieved success with multiple cookbooks, brand partnerships and celebrity fans such as Lorde. However, she is still not immune to customer criticism.
On Thursday, New Zealand baker Jordan Rondel shared an email from a customer who had asked to be refunded for her cake order.
"I don't know how I've paid for the simplest cake with minimal decorations and paid the amount I have just because it's "the Caker"," the unnamed customer wrote.
"This is the ugliest cake I've seen. I want a full refund."
Rondel, who also included a picture of the cake on the Instagram post, wrote: "Apparently this is the ugliest cake this customer has ever seen, so ugly it won't be served at the wedding tomorrow."
She said as there was "no other option", the customer was refunded in full.
"I personally loved the look of this cake, which we felt fitted what the customer asked for, and ultimately we would never send out something we weren't happy with... so I'm completely shook. Anyone else running a business who puts in their best efforts and ends up losing out?"
The comments section was filled with expressions of support for Rondel.
"I think it's absolutely beautiful! People can be so harsh sometimes," one wrote.
Another added, "Your cake is lovely, minimalist and elegant. Refund the money and put it in the back of your mind – I'm so sorry this has happened to you!"
Some people could understand the customer's disappointment with the wedding cake, but still blasted her demand for a refund.
"It's lovely!" one commented. "Would I have it as a wedding cake? Personally, no. But it's certainly an occasion cake. Clearly the bride was after a freebie."
"It's not my style but certainly still a pretty cake," another chimed in. "Be interesting to know her brief to you, and the price she paid, as this may have a lot to do with her reaction... Not to excuse her approach though, which was downright rude!"
What do you think of the wedding cake? Let us know your thoughts in the comments.
Join Over60
Join our community of over 40,000-plus members today and get the latest Over60 news, offers and articles.
Get all the latest Over60 news, offers and articles.