Inside Jackie Kennedy's turbulent relationship with sister Lee Radziwill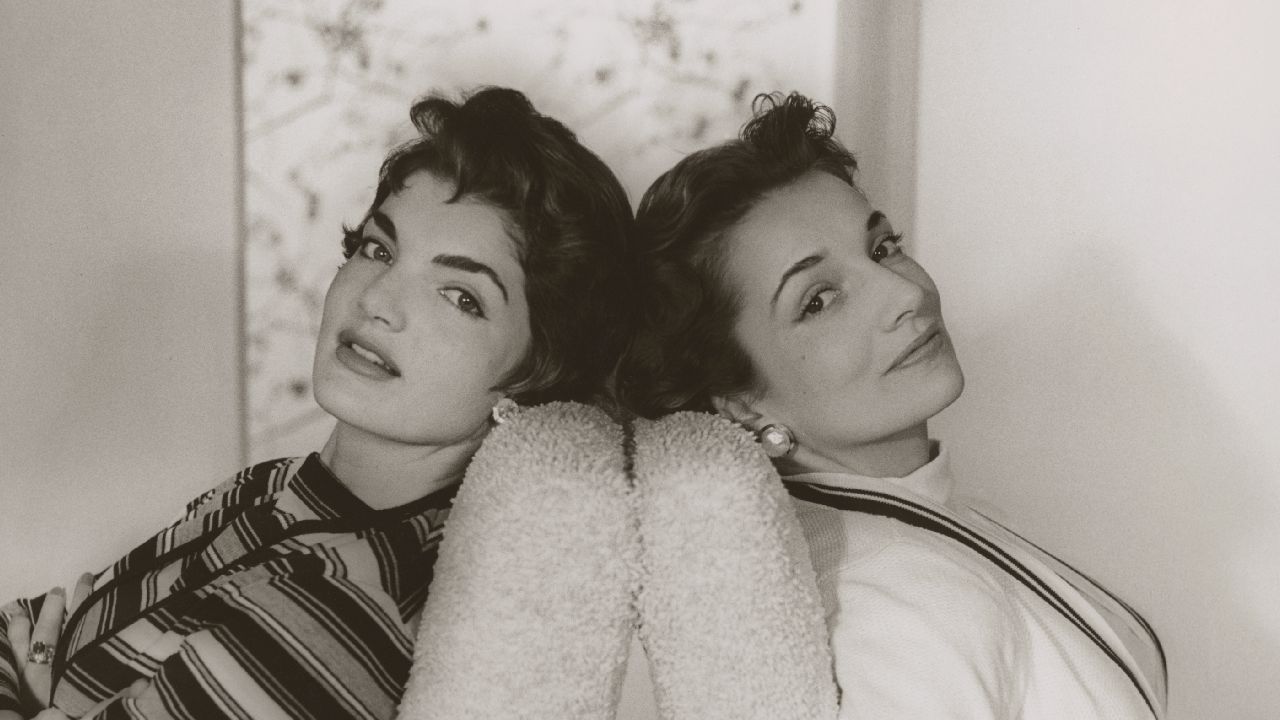 Scroll down to view the gallery below
Lee Radziwill, who passed away on February 16, left incredible legacies as a socialite, interior designer, public relations executive and style icon, but most remember her as the sister of Jacqueline Kennedy Onassis.
Despite her independent achievements, Lee still could not escape comparisons with her older sibling. Following Lee's death at 85 years old on Friday, the New York Times published an obituary that described her as a woman who "made several attempts for professional recognition, but achieved only pale reflections of the spotlight of her sister".
Their relationship has long been scrutinised, but most observers agreed that the two had a turbulent bond.
"It was never sort of black and white," J. Randy Taraborrelli, biographer and author of Jackie, Janet & Lee, told People.
"There were always shades of grey, and when you try to paint that relationship with a wide brushstroke it never works because there were times when they were very close."
The 'competition' between the sisters began in childhood, when it became apparent to Lee that her parents were more inclined towards their oldest daughter.
In her 2000 book Happy Times, Lee said their father, John Vernou Bouvier III "favoured Jackie … That was very clear to me, but I didn't resent it, because I understood he had reason to … she was not only named after him … but she actually looked almost exactly like him, which was a source of great pride to my father."
Their mother, Janet Norton Lee, showed a similar preference.
"My mother endlessly told me I was too fat, that I wasn't a patch on my sister," Lee told T: The New York Times Magazine in 2013.
"It wasn't much fun growing up with her and her almost irrational social climbing in that huge house of my dull stepfather Hughdie Auchincloss in Washington."
In their early adulthood, Lee beat Jackie to the altar when she married publishing scion Michael Temple Canfield at the age of 20. However, within two months of Lee's marriage, Jackie upstaged her by getting engaged to John F Kennedy, then a senator-to-be from an established and wealthy family.
Taraborrelli said Kennedy's election to presidency in 1960 marked a new stage in the sibling rivalry.
"Who's going to be more popular? Who's going to be in more magazines? All of that suddenly came to a crashing halt when Jackie became first lady … Lee [said], 'How can I compete with that?' How do you compete with that?"
The sisters' cousin John H Davies wrote in the 1969 book The Bouviers that Jackie's new connection to the White House exacerbated Lee's identity crisis as her sister.
"Although she was abundantly gifted herself … she had often been obscured by the shadow of her sister's prominence, and now that shadow threatened to eclipse her identity," Davies wrote.
Taraborrelli said Lee "had so defined herself as being in competition with Jackie that when finally there was no competition, she didn't even know who she was. Then that marked a new era for Lee Radziwill. That's when she decided, 'I've got to do something.'"
Throughout the 1960s and 1970s, Lee made new friends and ventured into new fields on her own, including acting and interior decorating.
However, within weeks of President JFK's death in 1963, Lee was also the one who stayed as a pillar of support for her grieving sister. According to Jackie's secret service agent Clint Hill, Lee did "everything she could to support her sister" and "remained with us pretty much during that entire time until Mrs Kennedy and the children moved out of the White House".
"It's just the most ludicrous talk in the world that we're rivals," Lee told People in 1976. "We're exceptionally close and always have been. We're together very often. In fact, endlessly."
According to Vanity Fair, when Jackie fell ill with cancer in 1994, Lee rushed to her side. Lee was also present the day before Jackie passed, when she was still in coma.
However, Jackie still left Lee out of her will. She granted her holdings and bequests for her children, family and friends while giving nothing for Lee. Jackie reportedly wrote, "I have made no provision in this, my will, for my sister, Lee B. Radziwill, for whom I have great affection, because I have already done so during my lifetime."
Taraborrelli said of the sisters: "They were rivals, but also confidantes. In a way, they could understand each other in a way no one else could."
Join Over60
Join our community of over 40,000-plus members today and get the latest Over60 news, offers and articles.
Get all the latest Over60 news, offers and articles.