Positive results from new COVID vaccine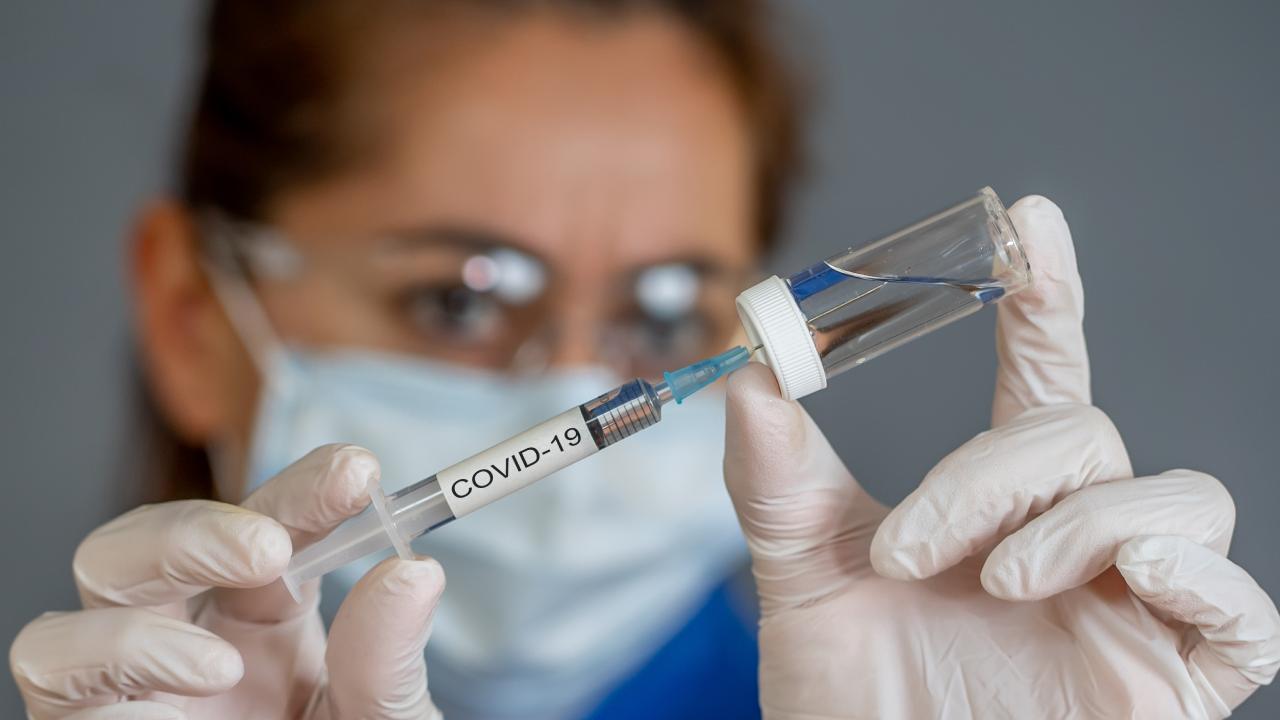 A vaccine for COVID-19 has been developed by scientists at Oxford University who claim they have seen positive results in healthy volunteers.
Researchers say in the journal Lancet that they trialled an experimental vaccine — labelled ChAdOx1 nCoV-19 — on more than 1000 people and prompted a protective immune response in those aged 18 to 55.
"We hope this means the immune system will remember the virus, so that our vaccine will protect people for an extended period," study lead author Andrew Pollard of the University of Oxford said.
"However, we need more research before we can confirm the vaccine effectively protects against SARS-CoV-2 (COVID-19) infection, and for how long any protection lasts."
AstraZeneca's is among the leading vaccine candidates against COVID-19.
It has claimed more than 600,000 lives worldwide, alongside others in mid and late-stage trials.
AstraZeneca has signed agreements with governments around the world to supply the vaccine should it prove effective and gain regulatory approval.
British Prime Minister Boris Johnson said the announcement was "very positive news", but also warned there are still further trials to take place.
"There are no guarantees, we're not there yet & further trials will be necessary — but this is an important step in the right direction," he tweeted.
Researchers have also cautioned the public that the project was still at an early stage.
"There is still much work to be done before we can confirm if our vaccine will help manage the COVID-19 pandemic," vaccine developer Sarah Gilbert said.
"We still do not know how strong an immune response we need to provoke to effectively protect against SARS-CoV-2 infection," she said, adding researchers needed to learn more about COVID-19 and continue late stage trials which have already commenced.
AstraZeneca has said it will not seek to profit from the vaccine during the pandemic.
"We are seeing good immune response in almost everybody," Dr Hill explained to the Associated Press.
"What this vaccine does particularly well is trigger both arms of the immune system," Dr Hill said.
Researchers say "preliminary findings show that the candidate vaccine given as a single dose was safe and tolerated".
"No serious adverse reactions ... occurred. The majority of adverse events reported were mild or moderate in severity, and all were self-limiting.
"We show that a single dose of ChAdOx1 nCoV-19 elicits an increase in spike-specific Antibodies by day 28 and neutralising antibody in all participants after a booster dose.
"Further studies are required to assess the vaccine in various population groups including older age groups, those with comorbidities, and in ethnically and geographically diverse populations.
"We will also evaluate the vaccine in children, once sufficient safety data have been accumulated in adult studies. Phase 3 trials are now underway in Brazil, South Africa, and the UK and will evaluate vaccine efficacy in diverse populations."
The trial took place between April 23 and May 21.
Join Over60
Join our community of over 40,000-plus members today and get the latest Over60 news, offers and articles.
Get all the latest Over60 news, offers and articles.