John Mayer responds to hate comments from angry Taylor Swift fans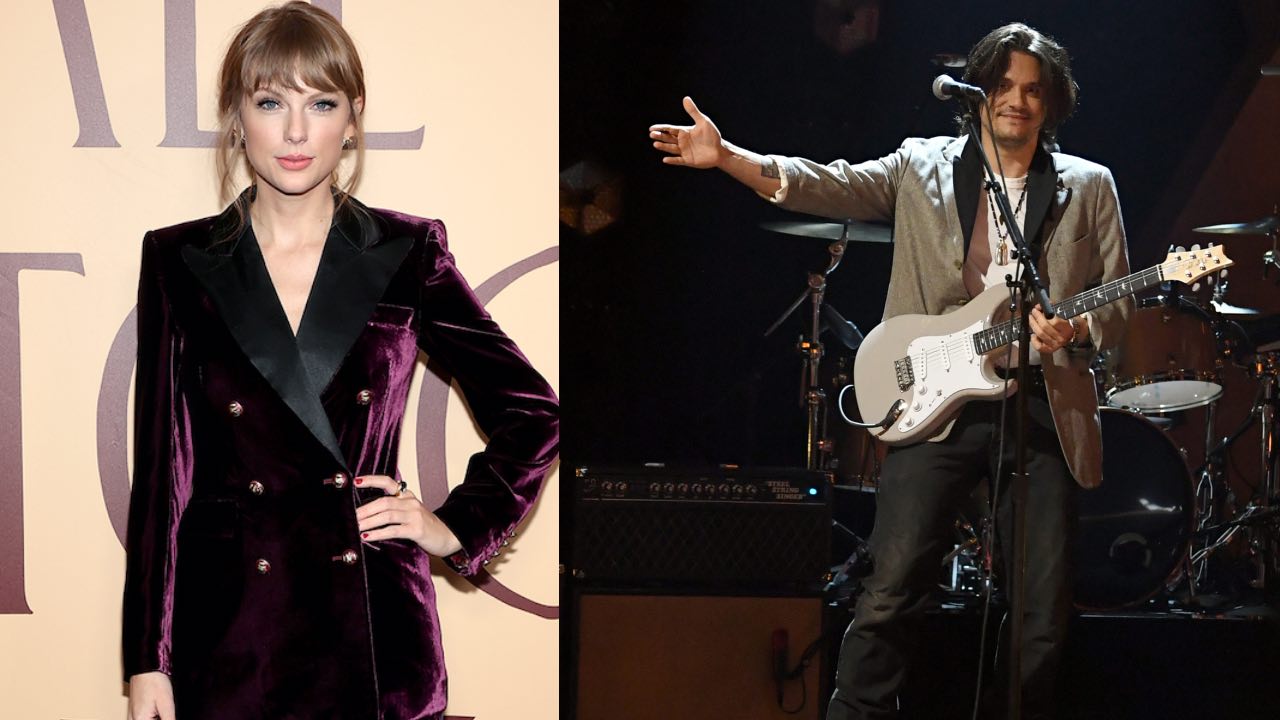 As pop music icon Taylor Swift re-records a selection of her hit albums, her exes, who are often the subject of her music, are copping a lot of hate online.
Recently, Taylor opened up about her relationship with Jake Gyllenhaal (the pair had a fleeting romance in 2010) in her re-release of her album Red.
Following the album's second life in the public eye, Jake Gyllenhaal has seen a flood of hate message from dedicated Taylor fans, asking how he could possibly break her heart so much to warrant such devastating songs.
As Jake has chosen not to respond to haters, another one of Taylor Swift's exes John Mayer, has not stayed as quiet.
As Taylor's next album to be re-recorded will be the Speak Now album, which famously centres arounds their 2009 romance, dedicated Swifties have turned their attention to John.
One fan decided to call John out in a private message on Instagram, saying, "F–-k yourself you ugly b---h I hope you choke on something … Answer me you b---h."
Thinking the Grammy award-winning artist would never see the threats, the user was shocked when she got a message back saying, "Hi Alondra, it's John."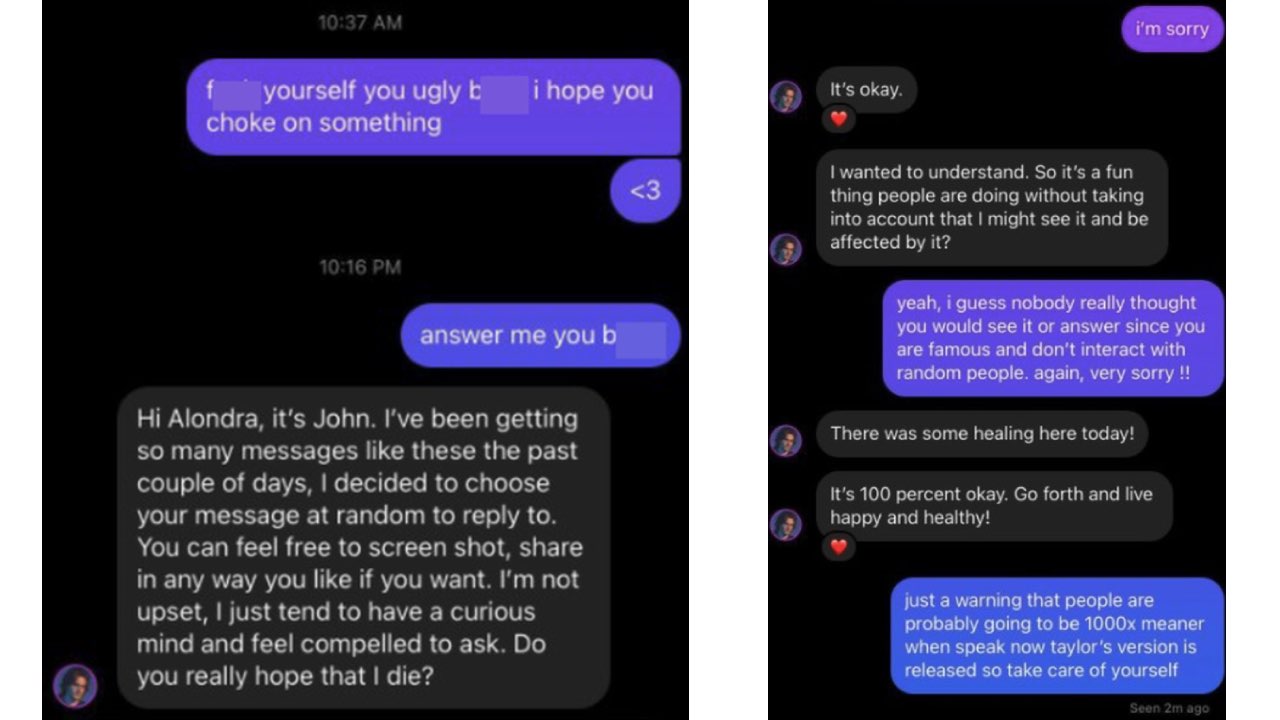 Image credits: Instagram
John responded to the startled fan saying, "I've been getting so many messages like these the past couple days," Mayer wrote back. "I'm not upset, I just tend to have a curious mind and feel compelled to ask. Do you really hope that I die?"
Taken aback by the message from Mayer, the fan in question replied with a voice message to John, saying, "My friend literally dared me to do that. She's a Taylor fan and like so am I. It was a dare. I'm sorry. I did not expect you to see."
The singer graciously accepted the apology, but was perplexed as to why people would be sending such threatening messages about a fleeting romance from 2009 that is mentioned in a re-recorded album that hasn't even been released yet.
The fan responded, "Yeah, I guess nobody really thought you would see it or answer since you are famous and don't interact with random people. Again, very sorry!!"
John praised the revelation, saying "There was some healing here today!"
The fan got in one last warning to the singer, as she said, "Just a warning that people are probably going to be 1000x meaner when Speak Now (Taylor's Version) is released so take care of yourself."
Taylor Swift has been re-recording six albums she created at the start of her career, when her previous record company would not give her the rights to her own music.
John Mayer's response to the startled fan just goes to show that people need to be wary of what they say online, or run the risk of being publicly dragged by a Grammy award-winning musician with something to say.
Image credits: Getty Images
Join Over60
Join our community of over 40,000-plus members today and get the latest Over60 news, offers and articles.
Get all the latest Over60 news, offers and articles.