Two fatal crashes in six months: The 40 airlines STILL flying the new Boeing 737 MAX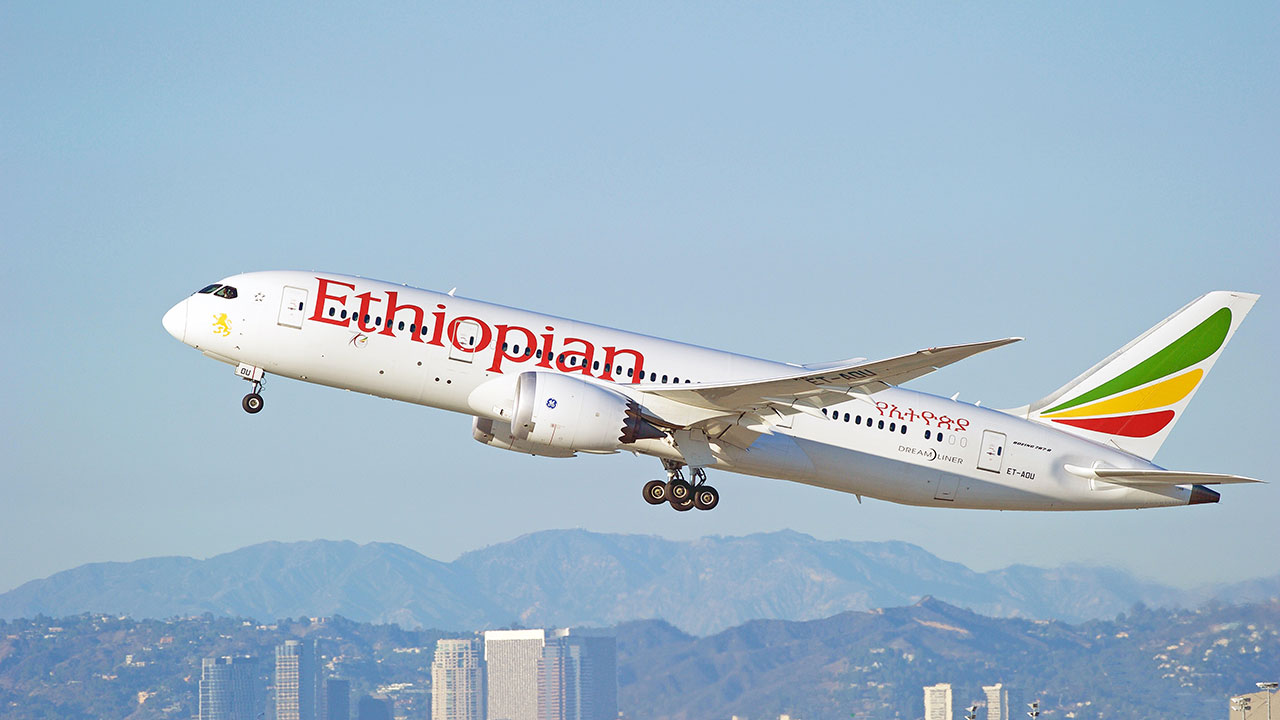 Tragedy has struck after a Nairobi-bound Ethiopian Airlines flight crashed six minutes after takeoff, leaving no survivors. Mourners have gathered to remember the 157 victims, which included 32 Kenyans, 18 Canadians, eight Americans, and seven British nationals.
Occurring only a few short months after the devastating Lion Air crash in October - which also killed all 189 people on board – questions have been raised over the safety of the Boeing 737 MAX model, which is the plane that was involved in both incidents.
Minutes into the journey, the experienced pilot of the Ethiopian flight claimed to be facing difficulties and was given clearance to turn the plane around, but unfortunately, was too late as the plane went plummeting south.
When the Boeing 737 MAX was introduced in 2017, it was considered to be a pioneer in narrow-body airliners. It was commended for its advanced aerodynamics and fuel-efficient engines.
The brand new addition to the Boeing series became the quickest selling plane in the model's history, with a total of 219,737 MAX aircrafts being ordered since its release.
But the success was short-lived, as the crash of Lion Air Flight JT610 in October raised alarm bells over the safety of the jet.
Killing all 189 people on board, the disaster was the first time a 737 MAX was involved in a major incident.
In November, Boeing issued a safety bulletin for airlines currently operating its 737 MAX airliner. It revealed a terrifying reality, where the plane's sensors can cause the aircraft to enter into a sudden dive, reported Bloomberg.
"On November 6, 2018, Boeing issued an Operations Manual Bulletin (OMB) directing operators to existing flight crew procedures to address circumstances where there is erroneous input from an AOA sensor," read the company's statement.
But despite the cautionary tale, there are still 40 airlines using the Boeing 737 MAX to transport passengers from point A to point B.
Here are the 40 airlines that fly the Boeing 737 MAX:
1. Norwegian Air
2. Air China
3. SpiceJet
4. Southwest Airlines
5. Icelandair
6. FlyDubai
7. Air Italy
8. TUI
9. LOT Polish Airlines
10. AeroMexico
11. Oman Air
12. SmartWings
13. Aerolineas Argentinas
14. Lion Air
15. Corendon Airlines
16. China Southern
17. Ethiopian Airlines
18. Air Canada
19. Garuda Indonesia
20. United Airlines
21. American Airlines
22. Xiamen Airlines
23. WestJet
24. Turkish Airlines
25. SCAT Airlines
26. China Eastern
27. Shanghai Airlines
28. Shenzhen Airlines
29. Jet Airways
30. OK Airways
31. GOL
32. SilkAir
33. S7 Siberia Airlines
34. Copa Airlines
35. Lucky Air
36. Sunwing Airlines
37. Hainan Airlines
38. Mauritania Airlines International
39. Shandong Airlines
40. 9 Air
Will you be flying with any of these airlines in the future? Let us know in the comments below.
Join Over60
Join our community of over 40,000-plus members today and get the latest Over60 news, offers and articles.
Get all the latest Over60 news, offers and articles.