MH370 widow Danica Weeks' fight to find answers for missing husband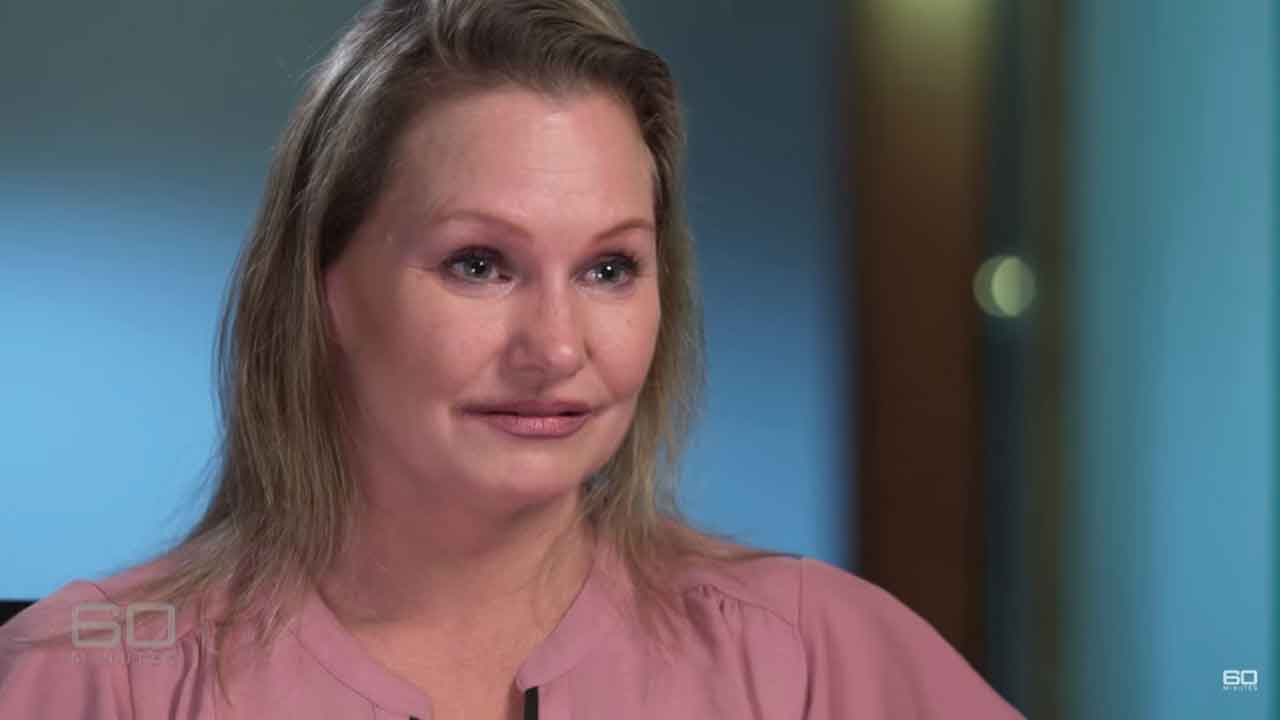 Danica Weeks will spend the fifth anniversary of her Kiwi husband's disappearance, with their two young sons, Jack and Lincoln, still in the dark about what exactly happened in 2014.
It's been five years – and answers are still left unanswered regarding the whereabouts of the 239 passengers and crew who went missing on Malaysian Airlines' MH370 flight between Kuala Lumpur and Beijing on March 8, 2014.
On the flight was the husband of Danica, 38-year-old Kiwi man Paul Weeks, heading to work at a Mongolian mine site.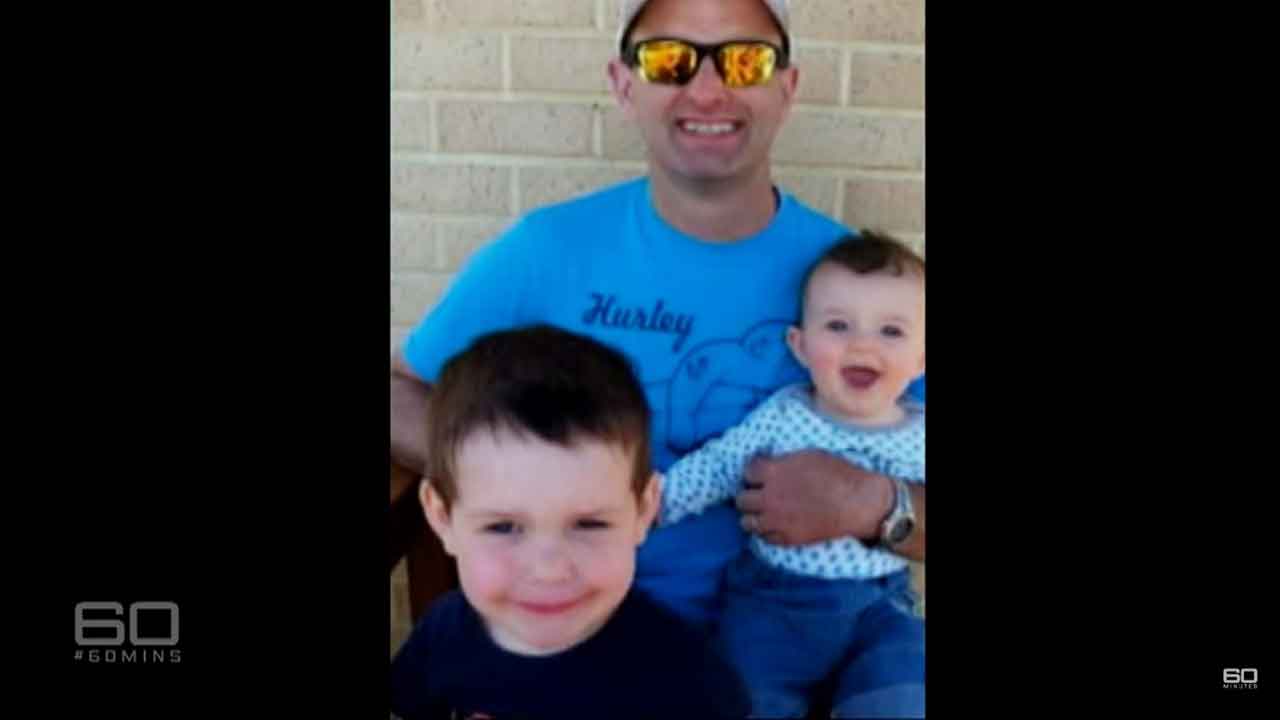 Paul Week went missing five years ago on the MH370. Image: Channel Nine 60 Minutes
Last night on Channel 9's 60 Minutes, Danica told Sarah Abo she would push for investigators to not stop trying to figure out "why" the plane went down.
"This isn't just about 239 people on a Boeing 777, this is about eight million people every day that get on a flight: wives, husbands, family members that get on a plane," she explained.
Despite an international search effort costing an overwhelming $200 million, $60 million of which has been given by the Australian government – only a few small pieces of debris from the MH370 has been found.
These small pieces are what was discovered after washing ashore in the Western Indian Ocean.
Danika's determination to find answers led her all the way to the door of Malaysian Prime Minister Mahathir bin Mohamad in efforts to reopen the search for the missing plane.
The episode featuring the Prime Minister is the first time he has ever spoken to a relative of one of the missing 239 before.
During the interview, Dr Mahathir vowed to continue the search for the missing MH370.
"We intend to continue," he told the program. "And nowadays, with electronic detection, it may be possible for us to find where the plane had come down."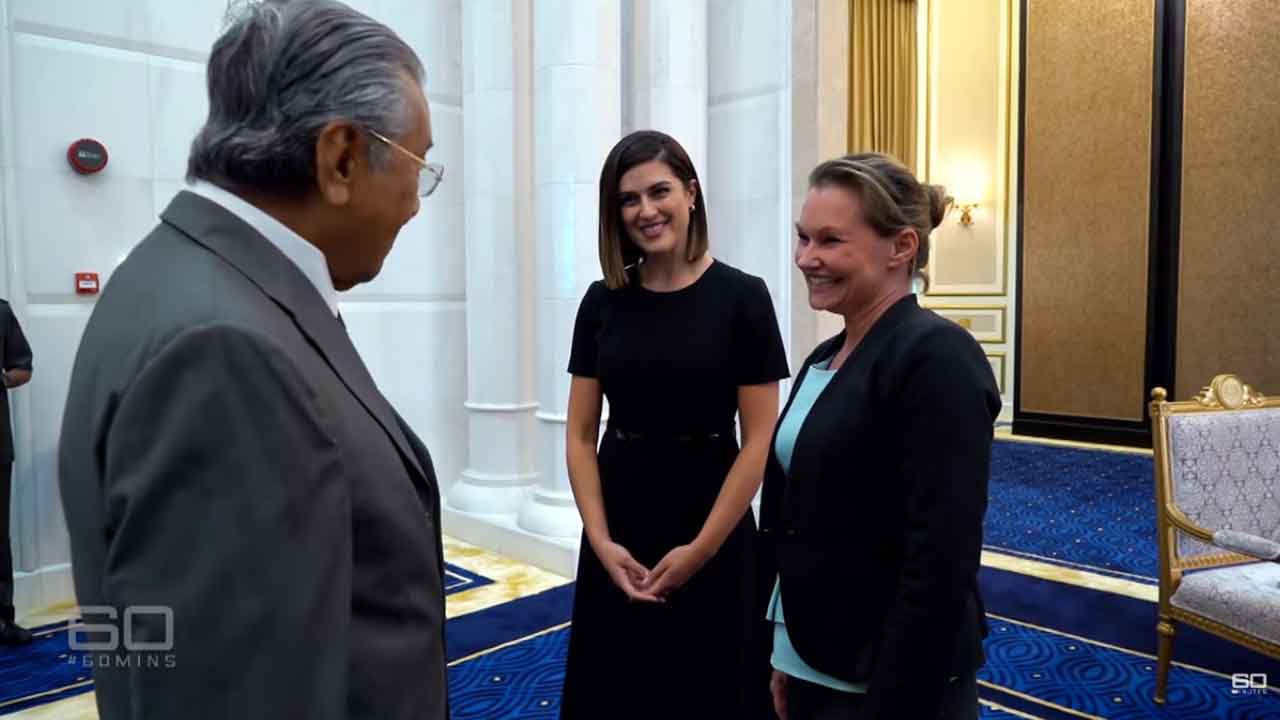 Danica Weeks meeting Malaysian Prime Minister Mahathir bin Mohamad to plea for the MH370 case to be reopened. Image: Channel Nine 60 Minutes
Cameras took viewers behind the scenes to a "secret vault" which held the only known debris form the plane.
Ms Weeks, who moved from Perth to Cooroy on Queensland's Sunshine Coast, has her own theories for what she thinks might have happened on the flight.
"I've always believed the fault was with the plane, which is why I put a court case out against Boeing in the US — to prove that the Boeing 777s that are still flying are safe," she told ABC last year.
Her belief then, was that the fault did not lie in the pilot's hands like many theories assume.
The speculation that has grown around Captain Zaharie Ahmad Shah downing his own plane and committing mass murder has neither been confirmed nor denied by Malaysian investigators.
Crisis manager, Fuad Sharuji, told 60 Minutes, he like many others also does not believe the pilot could have committed such a senseless crime.
"His final words (were), 'Goodnight MH370'. His voice was relatively calm. There was no signs of anxiety at all. There was nothing abnormal with his last words," he told Abo when asked if there was anything peculiar about the captain's last words.
"For a person to actually take the lives of 289 passengers and crew on board, including his own life, must be a completely deranged person.
"Madman, crazy. None of that is the character of Captain Zaharie."
Sharuji reveals the night the MH370 lost contact, everything went wrong.
"It was on the morning of 8th of March at 2.30 in the morning when I received the first phone call that we have lost contact with MH370," he told the program.
"And I knew that there was something wrong, seriously wrong. So, we immediately activated our code red."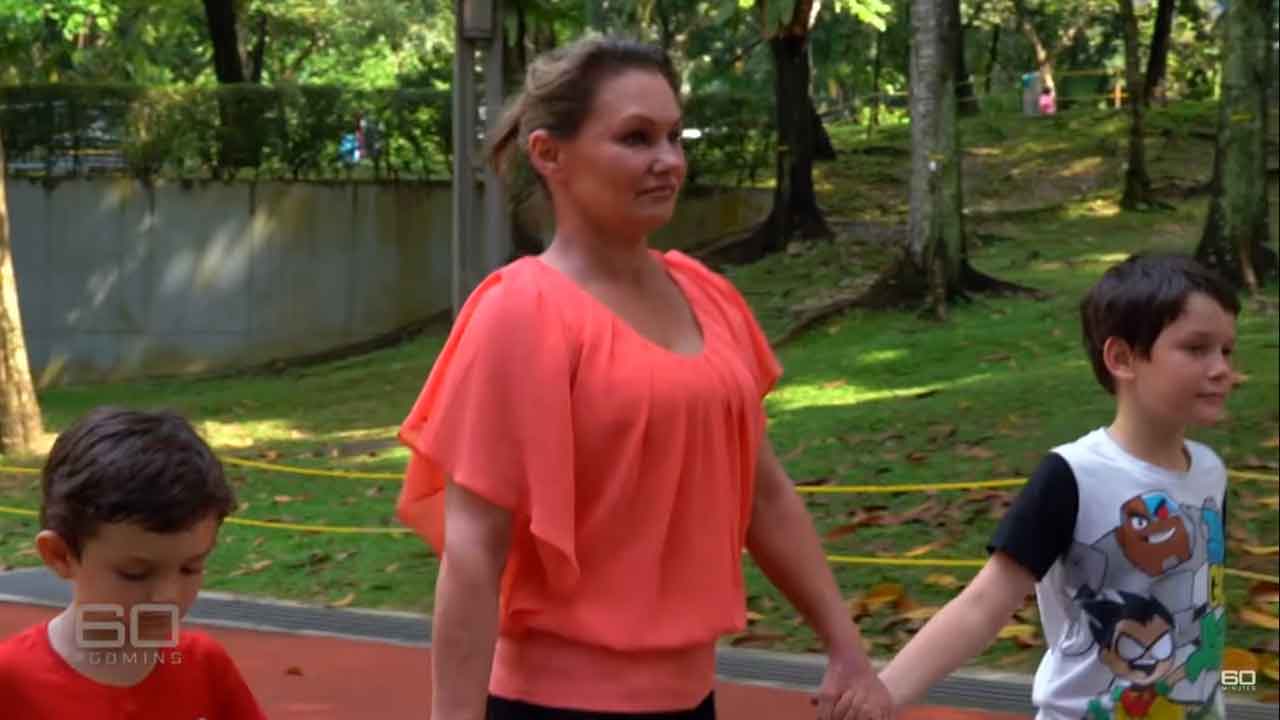 Danica Weeks with her two sons, Jack, (left) and Lincoln (right). Image: Channel Nine 60 Minutes
Danica has no plans to hold a memorial service for her missing husband, she told the ABC last year.
"I think I would be kidding myself if I had one," she explained.
We are still without a death certificate — I don't want one — I want him to be found.
"I am dealing with the emotion and the physical reality he is not here — it is really tough," she said.
"It doesn't get easier, it actually gets worse — we are getting tired, we want the answers, we have been through so many searches, such hope with no fruition, it weights down on me.
"I'm lucky Paul gifted me with two beautiful boys — that keeps me going."
Join Over60
Join our community of over 40,000-plus members today and get the latest Over60 news, offers and articles.
Get all the latest Over60 news, offers and articles.