Kabul has fallen: What's happening in Afghanistan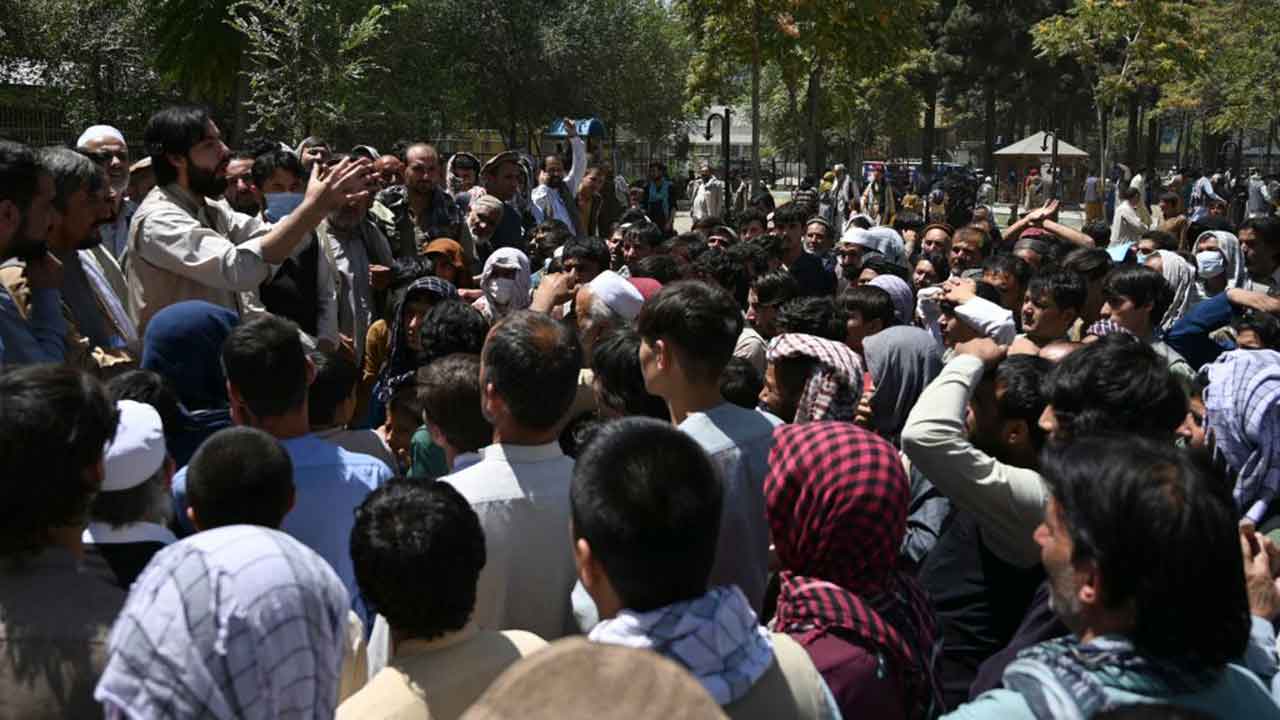 After 20 years of combat and billions of dollars invested by the US and NATO to build up Afghan forces, Taliban fighters have seized nearly all of Afghanistan in little over a week.
After ousting Taliban forces from power in 2001, the US and Western allies - including Australia - have spent the last 20 years fighting the Taliban, as well as training and equipping Afghan security forces.
Earlier this year, US President Joe Biden announced the US would end its military mission in the country this year, with troops withdrawing by August 31.
Latest developments
Kabul, the country's capital, was seized hours after Afghan President Ashraf Ghani fled the country on Sunday.
Though he did not reveal where he had fled to, Mr Ghani said in a Facebook post that he did not want to see bloodshed in Kabul.
Al Jazeera news has since reported that the president, his wife, his chief of staff, and national security advisor have left for Tashkent in Uzbekistan.
The Taliban now say the war in Afghanistan is over, and that they will hold talks in the coming days aimed at forming an "open, inclusive Islamic government", according to Taliban spokesman and negotiator Suhail Shaheen.
Since the capture of Kabul, helicopters have been seen racing overhead to evacuate personnel from the US Embassy.
A US military helicopter pictured flying above the US embassy. Image: Getty Images
Embassy staff destroyed important documents ahead of their evacuation, and the American flag was lowered.
Afghan citizens have also scrambled to flee the country, fearing the Taliban could reintroduce the brutal rules that stripped women of their rights.
Thousands have attempted to flee, with roads reported to be gridlocked and gunfire being heard at the airport.
The United States, Australia, New Zealand and over 50 other nations have also issued a joint statement on Afghanistan, which reads: "Given the deteriorating security situation, we support, are working to secure, and call on all parties to respect and facilitate, the safe and orderly departure of foreign nationals and Afghans who wish to leave the country."
"Those in positions of power and authority across Afghanistan bear responsibility - and accountability - for the protection of human life and property, and for the immediate restoration of security and civil order.
"Afghans and international citizens who wish to depart must be allowed to do so; roads, airports and border crossing must remain open, and calm must be maintained.
"The Afghan people deserve to live in safety, security and dignity. We in the international community stand ready to assist them."
Russian news has also confirmed that the Taliban has promised to guarantee the safety of the Russian embassy in Kabul, and that it will remain functional.
Australian forces to rescue Australians
The Cabinet's National Security committee has met to discuss military efforts to evacuate citizens and former Afghan staff, while the Federal Government considers increasing the number of Afghan nationals allowed into the country as refugees.
Speaking this morning, Prime Minister Scott Morrison refused to clarify how many Australian citizens remained in Afghanistan, commenting that it is "a very distressing situation".
"We are working on to ensure we can safely remove people from that situation with partners and allies," he said.
"I can't go too much into the operational details of this."
After announcing that RAAF planes would be airlifting Australians and Afghan interpreters and contractors out of the country on Sunday, Mr Morrison refused to confirm whether the changing situation threatened to derail the government's plans.
"I'm not going to go into the operations; it's for the protection of those we're engaged in seeking to provide their safety," Mr Morrison said.
Join Over60
Join our community of over 40,000-plus members today and get the latest Over60 news, offers and articles.
Get all the latest Over60 news, offers and articles.