The world's most famous streets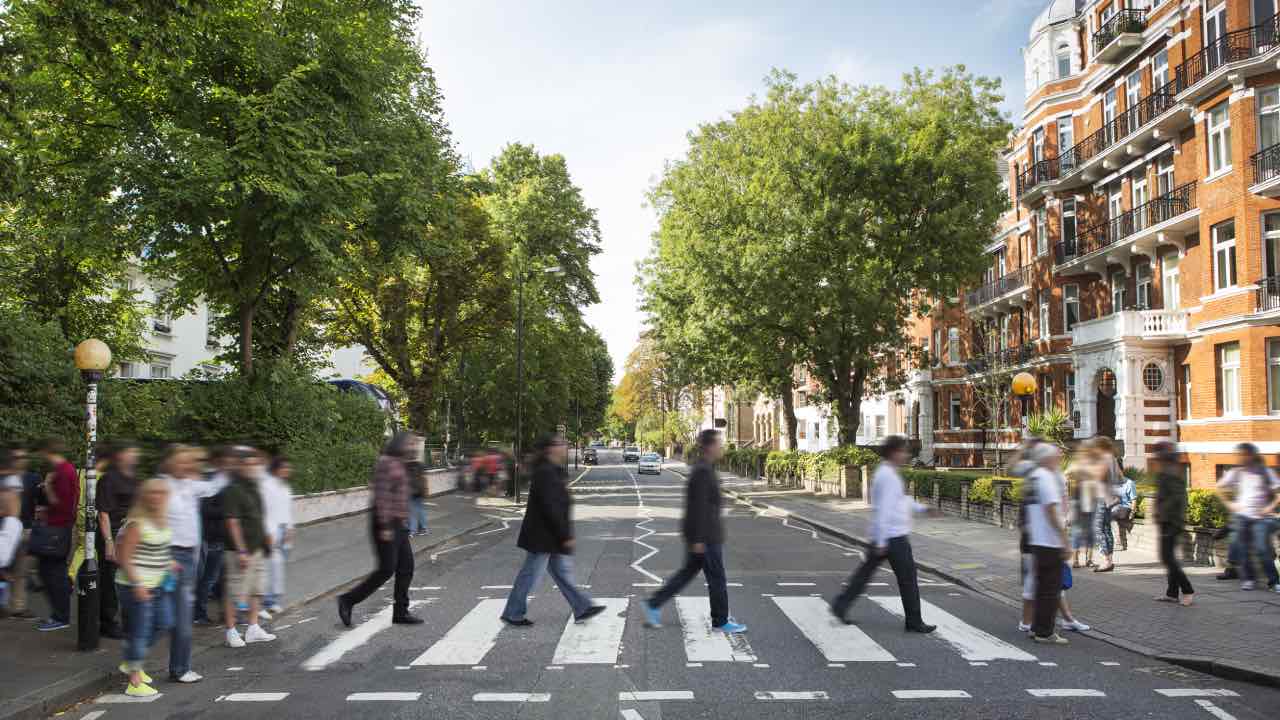 Champs-Élysées
When it comes to famous streets, the Champs-Élysées is surely one of the most recognisable in the world. Running through Paris' 8th arrondissement, it attracts throngs of tourists not only for its historical significance, but also for the chic little cafés and shops located throughout the avenue.
Its western end leads all the way to the Arc de Triomphe, one of the city's most popular monuments, which visitors can climb for a breathtaking shot of the Champs Elysées before them.
View this post on Instagram
Ginza
Tokyo's fashion district was built up from the ashes of an 1872 fire, and then rebuilt after a series of bombings during World War II left the area practically in ruins.
Nowadays, it's the booming epicentre of Tokyo, housing hip restaurants and art galleries, important names in fashion from Caroline Herrera to Chanel, as well as flagship electronic stores like Sony and Apple.
It's reminiscent of Broadway in the midst of New York City's Times Square but with a culture and identity all its own.
View this post on Instagram
Lombard Street
This famous street in San Francisco is truly one of the city's coolest spots to visit. After all, with a one-block stretch on Russian Hill that includes eight sharp turns, the "crookedest street in San Francisco" is sure to pique even the most travelled tourist's curiosity.
With a city known for its steep hills, this design was originally meant to allow cars to go down the road safely and slowly. Slow indeed: the recommended speed limit is 8 km per hour. If you've got a car in tow on your California excursion, we highly recommend a drive down Lombard if you can.
It won't be a speedy thrill ride, but it certainly will be a fun time trying to navigate each turn.
View this post on Instagram
Abbey Road
The iconic pedestrian crossing that was featured on the Beatles album cover in 1969 has since become one of the most famous streets in the world.
Since the record's release, many fans have made the pilgrimage to central London's Abbey Road to mimic the image of John, Paul, George and Ringo crossing the street.
View this post on Instagram
Fifth Avenue
A fashionista's paradise, Manhattan's Fifth Avenue is one of the world's most famous streets for luxury shopping.
Particularly between 49th and 60th Streets, this avenue is lined with showrooms for the best-known (and most expensive) designer brands: Gucci, Louis Vuitton, Chanel, Armani, Versace and more. Visitors looking for sartorial finds are wise to come to New York City with a loaded wallet.
For a film buff, a stop at the Tiffany & Co. headquarters comes standard, with a coffee and croissant in hand to imitate Audrey Hepburn as Holly Golightly in Breakfast at Tiffany's.
View this post on Instagram
La Rambla
Barcelona's most famous street, La Rambla is a hub for both residents and visitors alike.
The kilometre-long, tree-lined pedestrian street is home to numerous, bars, cafés, restaurants and kiosks selling everything from flowers to souvenirs.
From sunrise to late night, the street is often very crowded, with many simply sitting on the many benches to chat and people watch, while tourists come to drink from the Font de Canaletes fountain which supposedly ensures you will one day return to the city.
A must-see is the Joan Miro mosaic that's set into the promenade as well as one of Barcelona's oldest hotels, Hotel Oriente.
View this post on Instagram
Santa Monica Boulevard
For all the California dreamers in the world, Santa Monica Boulevard is where they long to be.
Lined with palm trees, the 4.5-kilometre thoroughfare runs through West Hollywood, dotted with shops, cafés, bars and restaurants, making its way all to the Santa Monica Pier with a welcoming view of the Pacific Ocean.
It's pretty hard to believe that, as late as the 1980s, Santa Monica Boulevard was not landscaped, with practically nothing but abandoned railroad tracks.
View this post on Instagram
Orchard Road: Singapore
The home of Singapore's most famous shopping precinct, this 2-kilometre-odd-long road dates back to the 1830s, although it was then unnamed, eventually getting its famous moniker due to the fact that it once led to a number of fruit orchards as well as nutmeg and pepper plantations.
Today, Orchard Road offers visitors thousands of businesses which include all kinds of shops, restaurants, cafes, hotels, and nightclubs.
The official residence of Singapore's president can be found at the eastern end of Orchard Road and the stunning Singapore Botanic Gardens towards the western end.
View this post on Instagram
Bourbon Street
The heart of New Orleans' French Quarter, Bourbon Street comes alive at night – and we're not only talking about Mardi Gras!
Lined with strip clubs, bars, restaurants and shops, it's practically a non-stop party on weekends, allowing visitors to get the most of NOLA's nightlife.
A bar crawl with friends is essential, and with traditional Louisiana music as the soundtrack to your night, it's bound to be one you'll never forget.
View this post on Instagram
Via Monte Napoleone
Milan: it's one of the major fashion capitals of the world.
Via Monte Napoleone (the latter half of its name was due to Milan being the capital of the Napoleonic Italian Republic at the start of the 19th century) is a street steeped in history, which also happens to house a slew of popular boutiques, from world-renowned brands like Bulgari and Dior to upscale local Italian designers.
It's a fashion mecca for budding designers and everyday fashionistas alike.
View this post on Instagram
Hollywood Walk of Fame
Stretching block after block (after block) on Hollywood Boulevard, the Walk of Fame in Los Angeles boasts more than 2,500 pink stars on its sidewalks, honouring a myriad of celebrities for their achievements in the entertainment industry.
With approximately 10 million visitors every year, many tourists pose for the requisite ground shot alongside the star of their favourite celebrities, both past and present.
And, on your way from one end of the boulevard to the other, a stop at TCL Chinese Theatre (formerly Grauman's Chinese Theater) where many celebrities have left their mark – literally – is a must.
View this post on Instagram
Royal Mile
Located in Edinburgh, Scotland, the Royal Mile is a collection of connecting streets exactly one mile long, that includes Castlehill, Lawn market, Abbey Strand and noteworthy landmarks such as St Giles' Cathedral and the Heart of Midlothian, a beautiful heart-shaped mosaic in the road.
View this post on Instagram
Image credits: Getty Images
This article originally appeared on Reader's Digest.
Join Over60
Join our community of over 40,000-plus members today and get the latest Over60 news, offers and articles.
Get all the latest Over60 news, offers and articles.