10 awe-inspiring UNESCO world heritage sites everyone needs to visit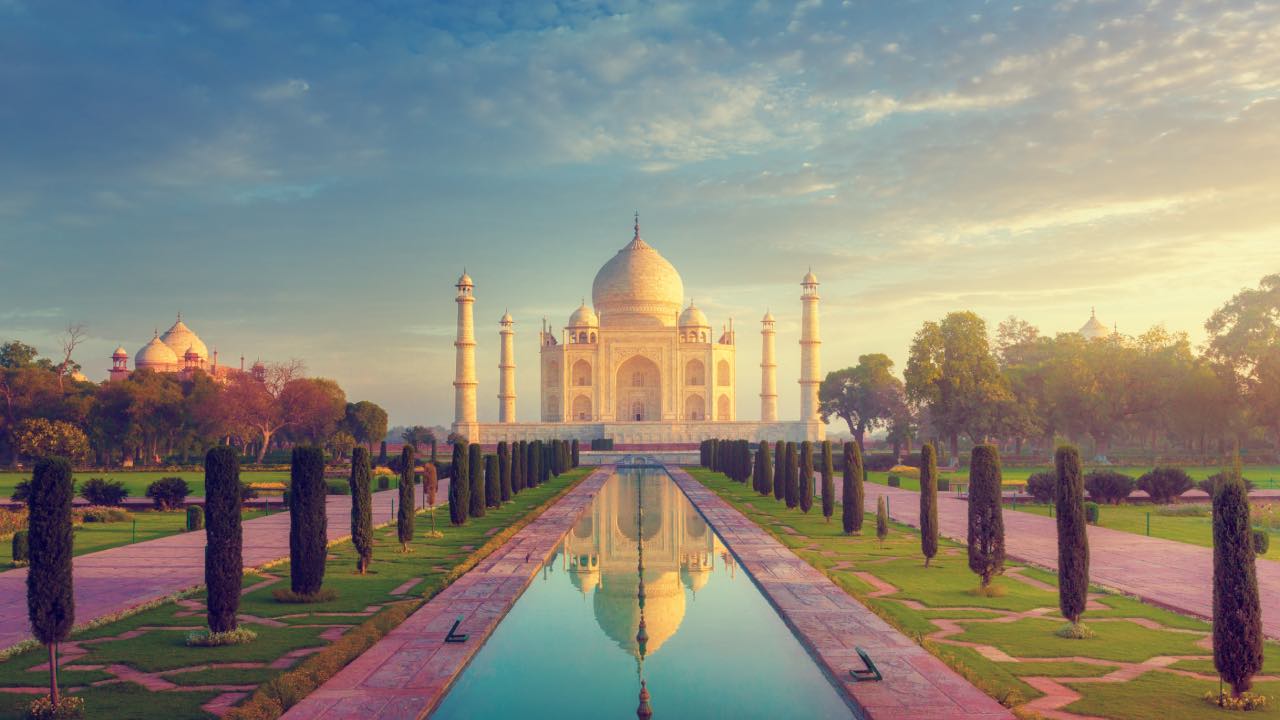 Taj Mahal
The Taj Mahal is universally recognised as the greatest masterpiece in Indo-Islamic architecture. The white marble mausoleum was commissioned in 1632 by Mughal emperor Shah Jahan to house the tomb of his favourite wife, Mumtaz Mahal.
Spatial grandeur, arches, domes, relief work and precious stone inlay are among its defining characteristics.
Angkor Wat
Exploring the mysteries Angkor Wat in Siem Reap, Cambodia is an unforgettable bucket list trip.
Part of one of the most significant archaeological sites in Southeast Asia (the ancient capital of the Khmer Empire, from the 9th to the 14th century), this massive temple complex was originally constructed as a Hindu place of worship for the god Vishnu and is the largest religious structure on the planet!
Great Barrier Reef
The Great Barrier Reef, off the coast of Queensland Australia, is the largest living thing on earth. It's so huge that you can see it from outer space!
Stretching for over 2,300 kilometres, this ecosystem is home to a diversity of marine line, including 400 types of coral, 1500 species of fish, and 4000 varieties of molluscs.
Not surprisingly it's a magnet for scuba divers.
Plitvice Lakes National Park
Plitvice Lakes National Park in Croatia is located halfway between Zagreb and Zadar.
This idyllic oasis is renowned for its 16 crystalline lakes connected by a series of exquisite waterfalls, splendid caves and lush forests.
Each year, more than one million visitors flock to this natural paradise, making it Croatia's main tourist attraction.
The Parthenon
The Acropolis of Athens is an enduring symbol of Classical Greece.
The crown jewel of this hilltop citadel is the Parthenon, a former temple dedicated to the goddess Athena.
Built by Ictinus and Callicrates, beginning in 447 BCE, this Doric icon is regarded as the most important surviving ancient Greek monument.
Grand Canyon
Words don't do even begin to do justice to the glory of the Grand Canyon.
Formed by Colorado River activity over the past six million years, it's one of the longest and deepest gorges (averaging 1,600m in depth) on earth. Its immense size and layered red rocks make it a must-see-before-you-die attraction.
Want to bring your four-legged friend along? The Grand Canyon is also pet-friendly!
Los Glaciares National Park
Located in the southwest of Santa Cruz province of the Argentine part of Patagonia in a remote area known as the Austral Andes, Los Glaciares National Park is a rugged paradise of granite peaks, lakes and numerous glaciers that cover half the 600,000-hectare expanse.
Traversing this spectacular scenery is a once-in-a-lifetime experience.
Jeronimos Monastery
Travel to the Belem district at the entrance to the port of Lisbon to find the Jeronimos Monastery, which dates back to the 15th century.
This highly ornate religious building was constructed and donated to the monks of Saint Hieronymus to pray for sailors on their voyages.
Its cloisters, columns, arcades and complex ornamentation are characteristic of Portuguese Gothic style.
Old Québec
Founded by the French explorer Samuel de Champlain in 1608, Québec is among the oldest settlements in North America (and one of the most popular travel destinations in Canada).
Centuries-old charm is on full display in its impeccably preserved historic district, a shining example of a fortified colonial city with cobblestone lanes, churches, convents and landmarks like Château Frontenac and Place Royal.
Iguazu Falls
Stretching 2.7 kilometres across Argentina and Brazil, Iguazu Falls is the largest system of waterfalls in the world.
The sheer size, thunderous sound and spectacle of these 275 individual cascades – including the 82-metre-tall Devil's Throat – is truly jaw-dropping.
The exotic flora and fauna of the surrounding rainforest add to the allure.
Image credits: Getty Images
This article originally appeared on Reader's Digest.
Join Over60
Join our community of over 40,000-plus members today and get the latest Over60 news, offers and articles.
Get all the latest Over60 news, offers and articles.