Flight chaos: Eight hour delay after passenger's huge mistake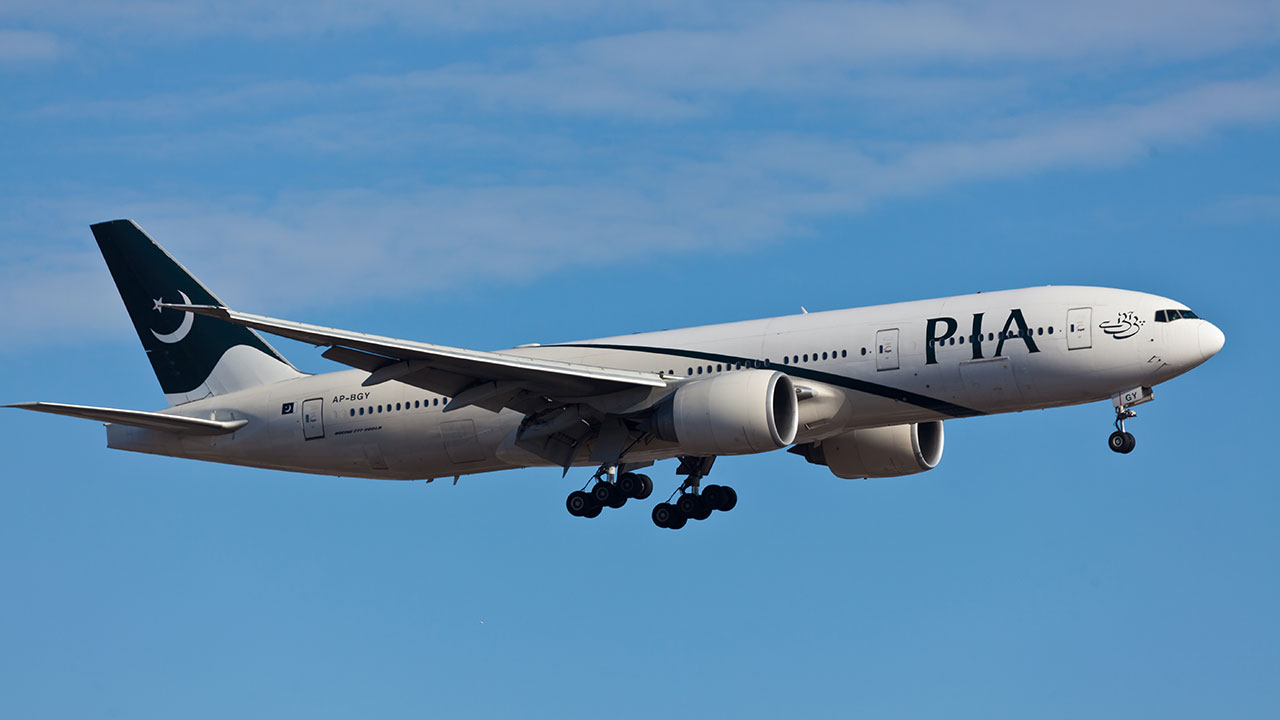 A passenger aboard a Pakistan International Airlines (PIA) flight couldn't seem to wait when it came to using the bathroom and as she rushed to the toilet, she accidentally opened the emergency exit door – causing the slide to deploy, according to reports.
PIA Flight 702 was preparing to depart from Manchester to Islamabad on Friday night but was faced with a delay of up to eight hours according to The Independent.
The woman allegedly chose to ignore seatbelt signs and accidentally opened the emergency door towards the back of the plane, close to the toilet.
All doors were "armed" which is what caused the emergency evacuation slides to deploy.
"A passenger erroneously opened the emergency door causing the emergency slide to activate," forcing all passengers to be removed from the plane, PIA said in a statement.
When a slide is mistakenly deployed, the airline is able to continue to fly as per usual and replace it at its home base, which is the option PIA chose to take. Though problems tend to arise as fewer passengers are allowed to fly because of reduced evacuation capacity.
38 passengers put their hand up to board a later flight.
"All passengers were provided dinner. The offloaded passengers were provided with transportation and hotel accommodation and will be adjusted on the next available flight," the airline said.
Though not everyone was satisfied, as many complained that their luggage was left in Manchester.
"Pathetic service from PIA. I am one of the 38 passengers who voluntarily offloaded from PK702 so it can fly to Islamabad only on the condition that all 38 of us will get our luggage," a passenger tweeted.
"First you did not give it to us in Manchester. … Then when we reached here today, we were told half of our luggage is still at Manchester airport," she wrote after arriving in Islamabad.
Join Over60
Join our community of over 40,000-plus members today and get the latest Over60 news, offers and articles.
Get all the latest Over60 news, offers and articles.