Five home improvements that WON'T add value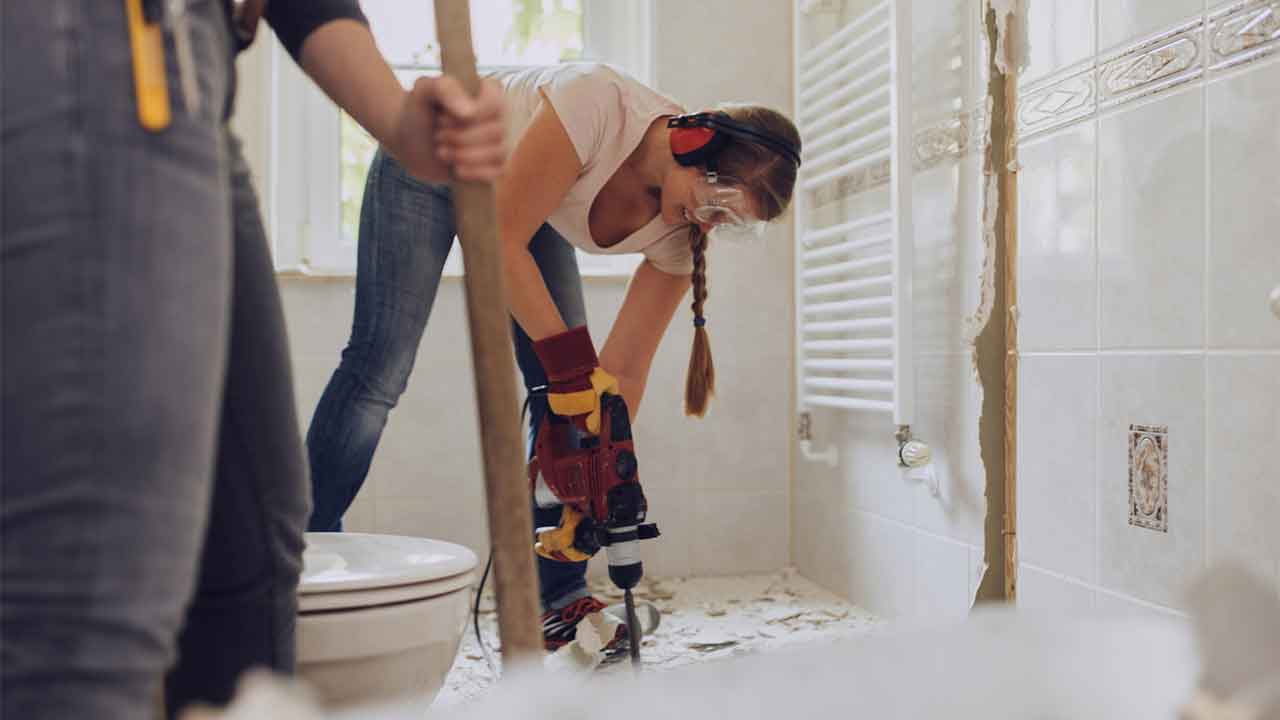 Though renovations and home improvements are usually a sure way to add value to your property, that isn't always true. There are some improvements that require a large investment that won't turn a profit when you come to sell and others that add no value at all.
Wendy Chamberlain, an avid house flipper and Buyer's Advocate, shares five home improvements that won't bump up your property's selling price.
1. Over-the-top kitchen and bathroom updates
Though renovating the kitchen and bathroom is usually a worthwhile investment, 'over renovating' these spaces may result in your hard work (and cash) failing.
"Some key areas may make the home look more modern, but ultimately, buyers may not care that much," Chamberlain told Domain.
"If the existing kitchen, while dated, is functional, you may get away with leaving it as is and focusing your cash and efforts elsewhere."
As for the bathroom, adding marble tiles or other luxury fitting and fixtures may look great, but often won't return the value you'd expect.
2. Integrated heating and cooling
"Heating and cooling are areas unlikely to provide an immediate renovation return," Chamberlain said.
Since buyers will generally be satisfied with a simple split system air conditioning unit, installing expensive full ducting - which can cost up to $20,000 depending on the size of the house - may end up being a waste of money.
"Ducted heating and refrigerated cooling are expensive to install. For your reno, a cheaper yet effective split system heating/cooling unit may be just as adequate for the job."
3. Inconsistent design
Adding stylish gold tapware and marble tiles to a bathroom sounds great, but it can work against you if the rest of the home uses chrome fittings and laminate floors - and stays that way.
Chamberlain explained that changing one or two items or areas could also highlight problem areas in the house: "when you change one thing, the next looks dated".
4. Bespoke features and luxe fittings
Though it's common to see top-of-the-line flooring, fancy tech, imported tiles and elaborate light fittings in multi-million-dollar celebrity homes, more often than not these higher quality details won't impact the final selling price as much as you may expect.
Some custom high-end inclusions like an infrared sauna can also be seen as personal, while buyers will be wanting to see themselves in the space as their own (which may be sauna-free).
5. Messing with the existing floor plan
For owners looking to renovate before selling to improve their returns, removing rooms is a big no-no.
Chamberlain added that moving or removing load-bearing walls can become costly quickly.
"Not to mention the quickly escalating costs as soon as you need to move plumbing," she said. "If you can, stick to the existing layout and renovate the rooms and floor plan you already have.
Tips for renovating
"When renovating, always keep in mind what is going to appeal to a future buyer when the time comes to eventually sell," Chamberlain said.
Before you bust up the drop sheets or call a builder, it's important to do your research and note how your plans may compare to other homes in your area that are on the market.
"If you're renovating a property with the primary aim to sell it, consider which updates or areas will result in the best return for every dollar spent," Chamberlain said.
Image: Getty Images
Join Over60
Join our community of over 40,000-plus members today and get the latest Over60 news, offers and articles.
Get all the latest Over60 news, offers and articles.