Trump lawyer's press conference mistake goes viral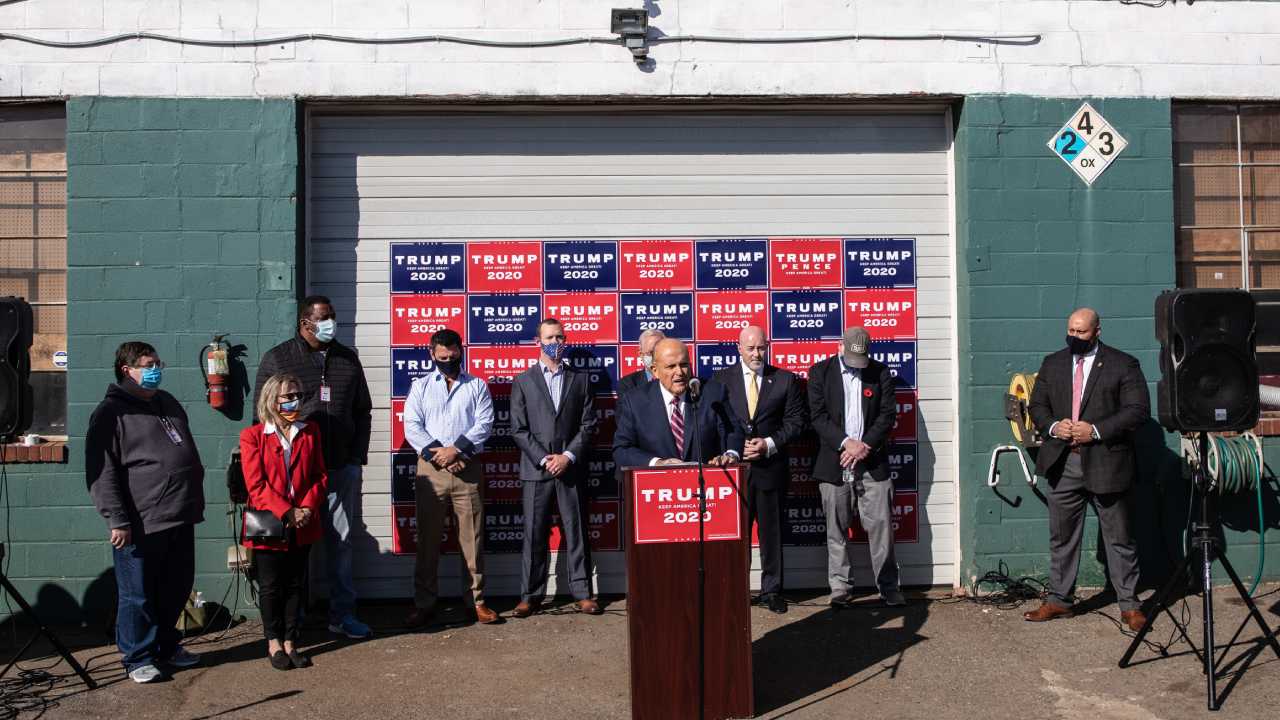 A weekend press conference by Donald Trump's personal lawyer Rudy Giuliani went viral over the weekend as a staffer mistakenly booked Four Season's Landscaping instead of the five-star hotel.
Donald Trump tweeted "Lawyers Press Conference at Four Seasons, Philadelphia,' but quickly deleted it and replaced the tweet with Four Season's Landscaping".
"Big press conference today in Philadelphia at Four Seasons Total Landscaping – 11.30am!" he tweeted.
Four Seasons Total Landscaping is a small business located between a crematorium and an adult book store called Fantasy Island.
People on Twitter were quick to make fun of the incident.
"I could write jokes for 800 years and I'd never think of something funnier than Trump booking the Four Seasons for his big presser and it turning out to be the Four Seasons Total Landscaping parking lot between a dildo store and a crematorium," one person wrote.
"I'm sorry, I can't let this go: The people who can't find the right Four Seasons want you to believe they uncovered 40,000 fraudulent ballots in Philadelphia?" another person pointed out.
According to The New York Times, Trump's team did intend to hold the press conference at the landscaping business but the president was a bit confused.
"In reality, the mistake was not in the booking, but in a garbled game of telephone," the New York Times wrote.
"Mr. Giuliani and the Trump campaign adviser Corey Lewandowski told the president on Saturday morning their intended location for the news conference and he misunderstood, assuming it was an upscale hotel, according to multiple people familiar with the matter."
According to insiders, they told the landscaping business as it was in a more Republican-friendly part of town.
PBS Senior Political Reporter Daniel Bush added a bit more info, tweeting: "An answer to the Four Seasons Total Landscaping mystery: the company told me the Trump campaign contacted them today out of the blue ahead of the Giuliani presser and said their location was close to an exit on I95, and was secure, and that's why they wanted to use it."
Join Over60
Join our community of over 40,000-plus members today and get the latest Over60 news, offers and articles.
Get all the latest Over60 news, offers and articles.