Donald Trump sues as Biden takes the lead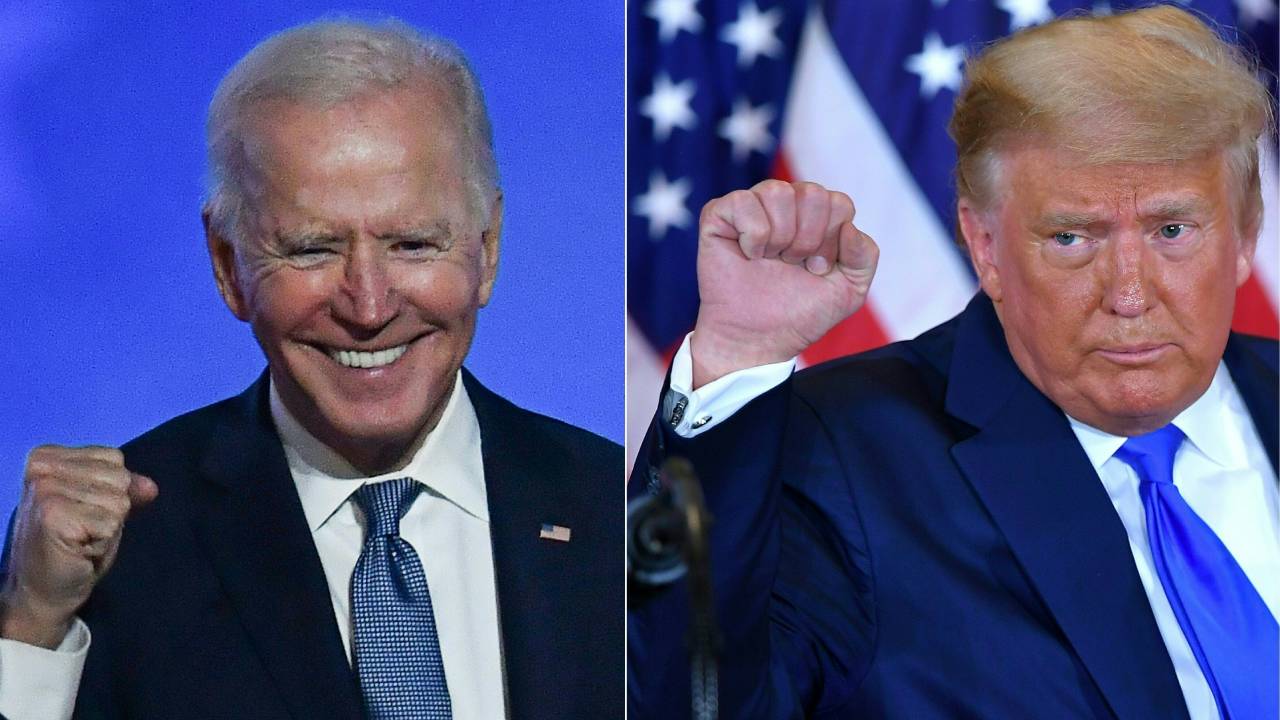 Both Donald Trump and Joe Biden are confident of their victory in the US Presidential Election, with vote counting still going on in crucial states.
As Biden is predicted to win in key states such as Michigan and Wisconsin, Trump has challenged vote counts in key states.
He made unfounded assertions of victory as well as allegations of voter fraud and accused Democrats of trying to "steal" the election.
The Trump campaign has also launched a number of lawsuits demanding a halt to the counts, but in states such as Arizona and Nevada, his supporters are demanding that counting continues as Trump is behind in these states.
There was a lawsuit in Michigan to stop counting there as the campaign said it had been denied "meaningful access" to observe the opening of the ballots and tally. This was dismissed by a state court judge on Thursday.
Police were also called to Michigan to guard the door to a vote-counting policy as Trump supporters demanded access to monitor the process despite there being 200 people already observing the vote in the building.
Trump also filed another lawsuit in Pennsylvania for closer scrutiny of the ballot counting process, which was swiftly rejected by the Supreme Court on Thursday.
There was also legal action against Georgie to halt the vote count, with Trump saying that a Republican poll observer in the southern state had witnessed 53 late absentee ballots being illegally added to a pile of votes. This was dismissed by a state court on Thursday.
If these lawsuits weren't enough, Trump launched another legal bid against Nevada with the Trump campaign alleging that around 10,000 votes were cast by people who no longer lived in the state.
Last but not least, Trump's campaign said that in Wisconsin it would formally request a recount as there were "irregularities in several Wisconsin counties".
These lawsuits could be due to Biden being ahead by more than 20,000 votes with election experts saying that recounts typically change tallies by only a few hundred.
Bob Bauer, a Biden campaign lawyer said that the lawsuits filed by the Trump campaign "don't have merit".
"It is to create an opportunity for them to message falsely about what's taking place in the electoral process," Mr Bauer said.
Join Over60
Join our community of over 40,000-plus members today and get the latest Over60 news, offers and articles.
Get all the latest Over60 news, offers and articles.