Bombshell claims revealed in Ben Roberts-Smith trial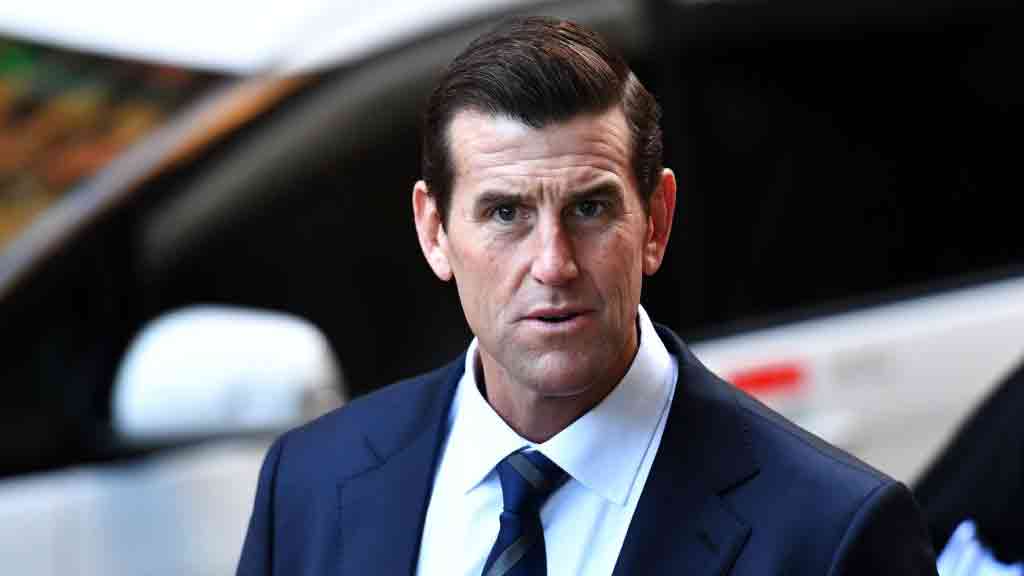 Shocking claims have been heard in court alleging Ben Roberts-Smith lied about being a mass-murderer and colluded with a former girlfriend to cover up his alleged assault of her.
Before the Victoria Cross recipient was due to enter the witness box, defense barrister Nicholas Owens briefly summarised the defence's case.
He alleged that although the six murdered Afghani men may have been Taliban insurgents, the persons were under control and that they were not killed in the heat of battle, as Mr Roberts-Smith had asserted.
Mr Owens alleged Mr Roberts-Smith had used "burner phones" to communicate with other soldiers and get his story straight before he gave evidence during the national inquiry into the Australian Army's behaviour in Afghanistan.
He also alleged Mr Roberts-Smith violated the Geneva Conventions by killing the Afghani men, as the Conventions make it unlawful to kill unarmed persons taken prisoner during combat.
Mr Owens said none of the deaths "involve[d] judgement calls, or the difficulty of distinguishing between a civilian and a non uniformed insurgent."
"Under the Geneva Conventions once a person has been placed under control … no matter if he may be the most brutal, vile member of the Taliban ever, an Australia soldier cannot kill them.
"To do so is murder."
Mr Owens also said Mr Roberts-Smith had constructed a "false narrative to make it appear a murdered PUC (person under control) had been killed in combat".
He said the defence would call 21 current and former SAS members to support claims Mr Roberts-Smith was lying.
Mr Owens also read a text exchange between Mr Roberts-Smith and a woman he had been having an affair with from 2017 until 2018.
Mr Roberts-Smith asserts she fell down stairs at a function.
In the text exchange, Mr Owens said, the woman – known as Person 17 – said about her husband "I think he believes me, but is a bit sceptical".
Roberts-Smith's text response: "Does he think I did it?"
Person 17 replied: "He didn't believe I'd fallen down the stairs.
"I've some other bruises … including a massive bruise on my thigh which hopefully will make the falling story more believable."
When asked by Bruce McClintock, SC, about whether he had listened to Mr Owens' statements and how he had reacted to "being called a mass murderer", Mr Roberts-Smith said: "I spent my life fighting for my country. I did everything I possibly could to ensure I did it with honour."
"I listened to that … and it breaks my heart actually," he said.
"It's devastating, quite frankly."
Join Over60
Join our community of over 40,000-plus members today and get the latest Over60 news, offers and articles.
Get all the latest Over60 news, offers and articles.