Age gap love: The 25-year-old woman who is in love with a 62-year-old man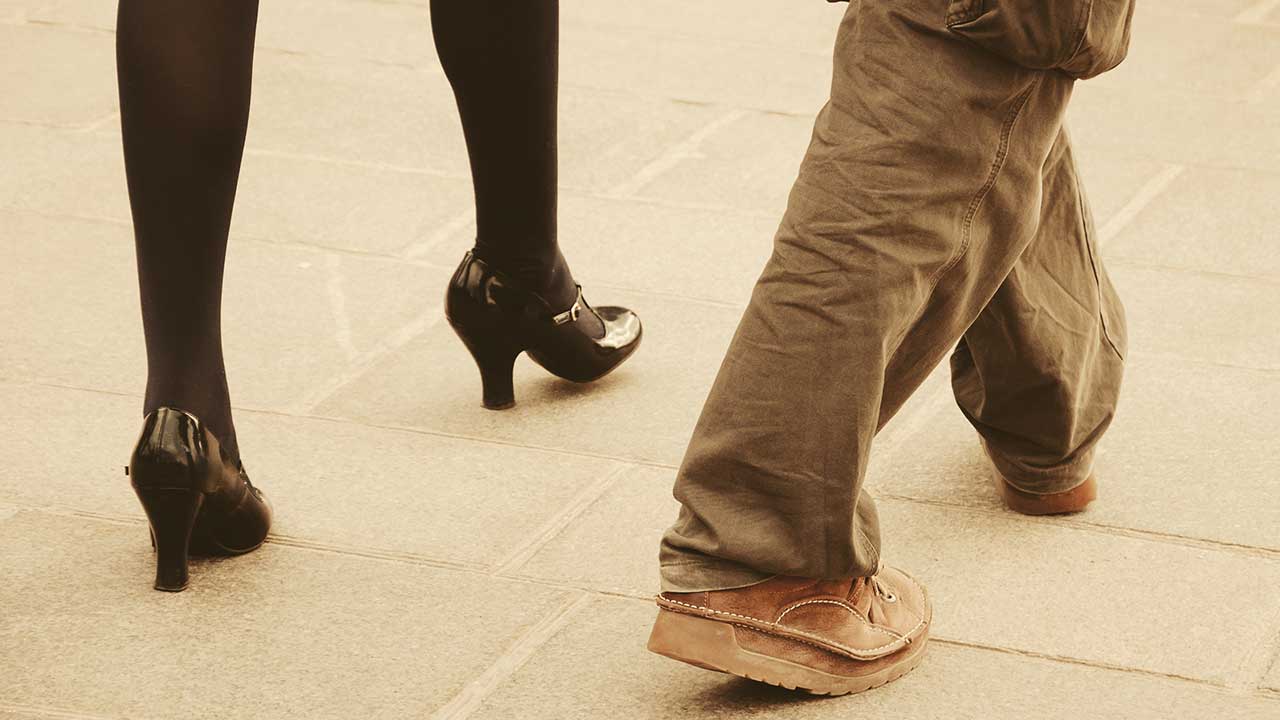 A mother of two has fallen in love again. After being burned by her last relationship, Laura Wright, 25, wasn't looking for love until she boarded a bus in Plymouth, southwest England.
It was here she met Steve Churchward, 62, as she was travelling with her six-year-old son, Brayden.
She was taking her son to kindergarten when she struck up a conversation with Steve in 2015.
Steve was a bus driver for Plymouth, and it was coincidentally the bus that Wright had hopped onto. He asked for her name and then sent her a friend request on Facebook.
A month later, the pair admitted to having feelings for each other.
They moved in together in November 2015 and the pair were engaged in December 2017.
There are plans to marry this year.
According to Laura, they've never noticed the 37-year age gap.
"Steve's age has never bothered us in the slightest, and it's not something I notice," she said.
"I feel so lucky to have him by my side. He's everything I've ever wanted."
Although it sounds sweet now, it wasn't all roses at the beginning.
"He was bald and wrinkly with a beer belly. He wasn't my usual type, and I didn't find him attractive at first," she said.
Despite the age gap, Laura maintains she can't keep up with Steve, saying their sex life is "certainly busy".
"That's despite the age gap," she laughs.
"And you'd never know Steve is in his 60s, I can't keep up with him."
The relationship blossomed, although there were bumps with family members.
"I discovered Steve was then 59 and had three children who were more than five years older than I was," Laura said.
"My dad is 10 years younger than Steve, so I worried they'd be upset,
"But when I told them I loved him they were happy for us, and when they finally met Steve, they loved him too."
Steve is a loving father to Laura's two children.
"Steve would cook dinner for me and the kids or get them ready for school," she said.
"He treated them like his own children. Braydon even calls Steve 'Daddy'."
With the wedding planned for June this year, Laura can't wait.
"It was the biggest shock. Now we're planning our wedding day, and I can't wait for us to be a proper family."
What do you think about age gap romances? Is there a big age gap between you and your partner? Tell us in the comments below.
Join Over60
Join our community of over 40,000-plus members today and get the latest Over60 news, offers and articles.
Get all the latest Over60 news, offers and articles.