Inside Dolly Parton's marriage with Carl Dean: "He has been the love of my life"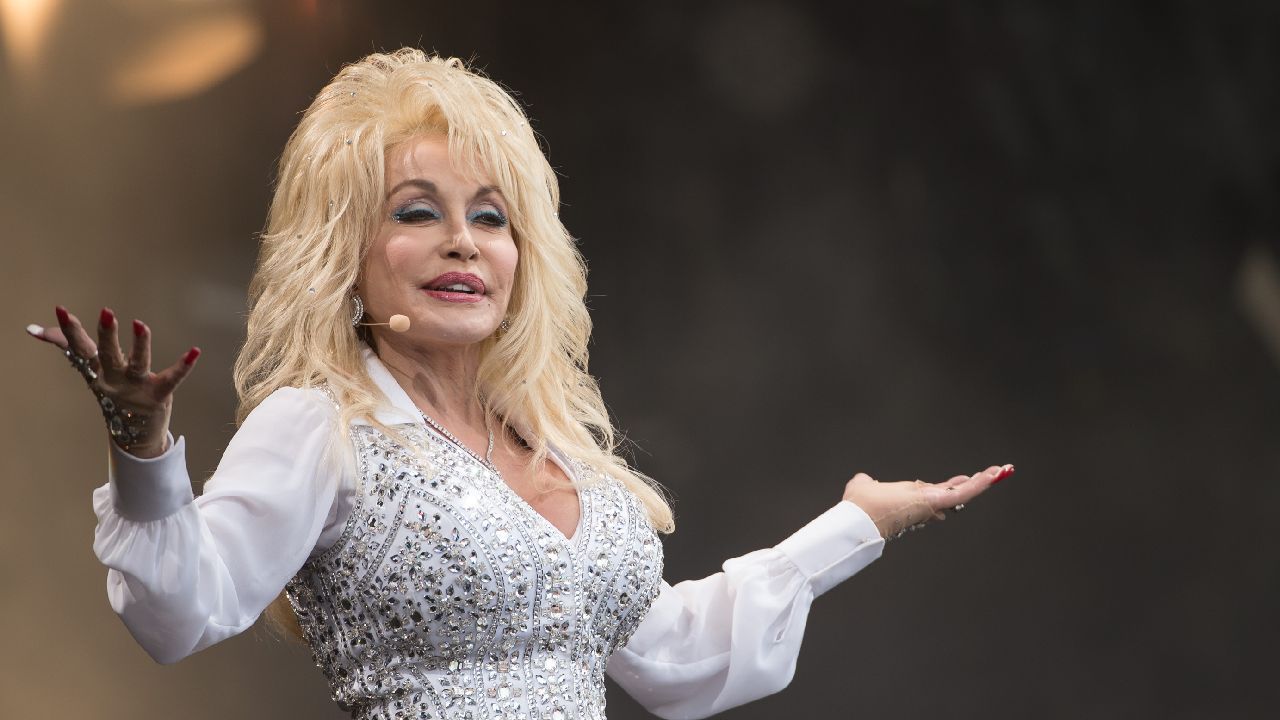 Dolly Parton may be one of the world's most famous singers, but her longstanding marriage with husband Carl Dean has remained private throughout the years.
The couple has been married for more than 50 years, but they are rarely photographed, interviewed or seen in public together. However, Parton quipped that this might be the secret to their lasting relationship.
Parton first met Dean in 1964 when she was 18. It was Parton's first day in Nashville, having just moved there to pursue a career in country music.
"My first thought was 'I'm gonna marry that girl'," Dean said about their first meeting on the couple's 50th wedding anniversary. "My second thought was, 'Lord she's good lookin''. And that was the day my life began."
After two years of courtship, the two decided to tie the knot even though Parton's record label Monument wanted her to remain unwed.
"We'd already sent out invitations and so I thought, 'I ain't waiting!'" Parton told People. "We went that same weekend to Ringgold, Georgia in a little church. I had a little white dress and little flowers, and my mom went with me."
View this post on Instagram
Parton was rising to stardom quickly, but Dean decided early on to stay out of the limelight. Parton recalled a red carpet event in 1966, which was the first and last industry engagement that she and her husband attended together.
"So, Carl and I got dressed up, he was in a tux, and we drove to the dinner," she recounted. "We got out and walked up the red carpet and went inside and sat through dinner and the awards. After the dinner, Carl turned to me and said, 'Dolly, I want you to have everything you want, and I'm happy for you, but don't you ever ask me to go to another one of them dang things again!'"
Parton made her big break a year later after she joined the hit TV series The Porter Wagoner Show. Her duet song with Porter Wagoner, The Last Thing On My Mind became Parton's first top 10 country hit and started a six-year streak of top 10 singles for the two singers.
Parton went on to top music charts and win awards with her solo hits such as Jolene, I Will Always Love You and The Bargain Store. However, while Parton became a regular at highly-publicised events like the Grammy Awards and the Golden Globes, Dean, who ran an asphalt-paving company in Nashville, continued to stay out of the public eye.
According to Parton, Dean also does not watch her performances or listen to her music that much.
"For years and years, he would never come to the shows because he felt he'd get too nervous if I messed up, so he just never wanted to watch," she said in an interview with Good Morning Britain.
"He's not necessarily one of the biggest fans of my music … He doesn't dislike it, but he doesn't go out of his way to play my records, put it that way."
Parton said their independence are some of the secrets to their long-lasting union.
"You can't be in each other's face all the time," the 73-year-old told Taste of Country in 2011. "Actually, I think that has been the best formula for us, the fact that we appreciate each other when we are together. We don't have to be together all the time."
In a 2016 interview with People, Parton also said Dean is "always surprising" her. "I never know what he's gonna say or do," she admitted. "Not everyone is lucky enough to be with someone for 50 years, but I have been. He has been the love of my life and the life of my love."
Join Over60
Join our community of over 40,000-plus members today and get the latest Over60 news, offers and articles.
Get all the latest Over60 news, offers and articles.