"I was like a flaming ball": Man struck TWICE by lightning shares his story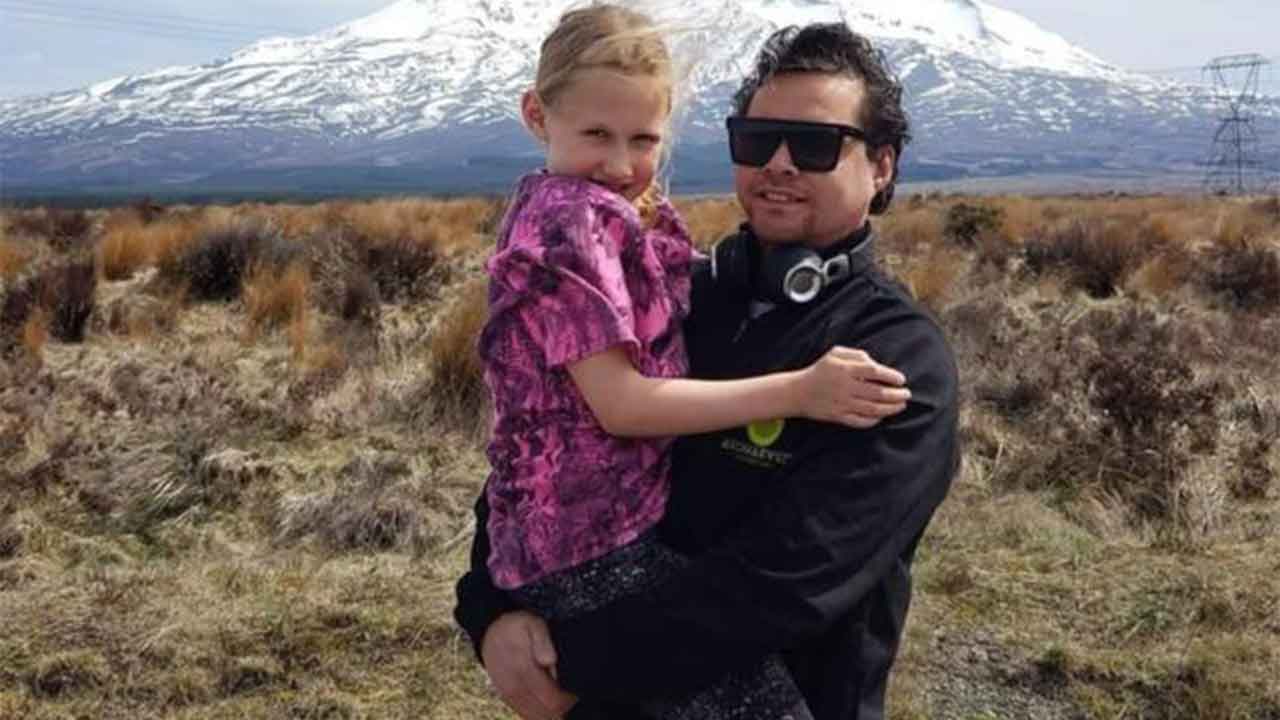 Content warning: This article contains graphic content.
Ten years after a freak accident killed and revived him, New Zealand man Troy Hall is sharing his recovery story.
Speaking to 7Life, 32-year-old Mr Hall admitted he is "still battling demons" after he was struck by 120,000 volts of electricity twice in the same day.
He hopes his story - which he has not spoken openly about before - inspires other burn victims to keep fighting.
Troy Hall suffered severe burns across more than half his body. Image: 7NEWS
In 2011, Mr Hall was working in picking fruit in an avocado orchard.
The then-22-year-old had been working outside in the rain all day, climbing up and down cherry pickers to reach the highest fruit.
His father John warned him to be careful of the overhead power lines, but Troy laughed off the warning as one of the lines "crackled" above them.
He now says that act was "fearless and arrogant".
As his shift was about to end, Mr Hall searched for phone reception to call his then-partner and let her know he was finishing up and heading home. He managed to reach her after climbing up a cherry picker, then he made his way back down.
"I was about four and a half metres away from the power line, but you know power jumps," he said.
What happened next was a blur for Mr Hall, but his dad has since helped him piece together the story.
"I just remember blacking out," he recalled.
The pair believe that, due to the wet weather, an arc of electricity jumped from the nearby powerline and delivered 120,000 volts through the right side of Mr Hall's head.
The shock instantly killed him and he dropped to the ground.
But, the young man was struck again, this time through his chest, which the pair believe brought him "back to life".
"It was only a few moments later, but it blew my chest up and restarted my heart," Mr Hall said.
"It lit me up from the inside… I was like a flaming ball."
He recalled that everything went instantly dark.
"I couldn't see or feel anything, I didn't really understand what was going on," he said.
As Mr Hall tried to stand up, his dad came to aid and yelled at him to "stay down".
His co-workers and dad worked to try and "damp out" his body, which was engulfed in flames.
"I could just hear everyone panicking and crying," Mr Hall said.
"Dad was yelling at me to 'just stay in the water'."
By the time the ambulance arrived, his body had swelled up to five times its size and more than 60 percent was covered in third-degree burns.
Troy spent months recovering, and says he is still "battling demons". Image: 7NEWS
"The doctors told me I probably would never walk or talk again," he said.
"I was trying to talk but couldn't."
Despite facing the possibility of losing his right leg and arm, Mr Hall thought to himself, "'I will f***ing show you'".
A few weeks later, he took his first steps and regained his voice shortly after.
But, after undergoing multiple skin grafts taken from his legs, he lost an ear and sight in his left eye.
"I have a prosthetic ear now, it looks so realistic - I just pop it on!" he said.
"It's actually a great party trick … the kids love it," he laughed.
Mr Hall has maintained that the last ten years have been far from easy, but that his recovery was due to his seven-year-old daughter Nevaeh.
"I couldn't have gotten through this without her," he said.
"I am so grateful she is in my life and I tell her that every time I see her."
With help from his dad and friends Richard and Viv, Mr Hall got back on his feet and has since started his own avocado business called Crispy Avo.
"I certainly underestimated the power of electricity," he admitted.
With his continuing recovery, Mr Hall said he is still coming to terms with his appearance, but that it pales in comparison to current world events.
"It's a first world problem," he said.
Image: 7NEWS
Join Over60
Join our community of over 40,000-plus members today and get the latest Over60 news, offers and articles.
Get all the latest Over60 news, offers and articles.