Deborah Hutton shines at 57: Here's how you can keep vibrant skin too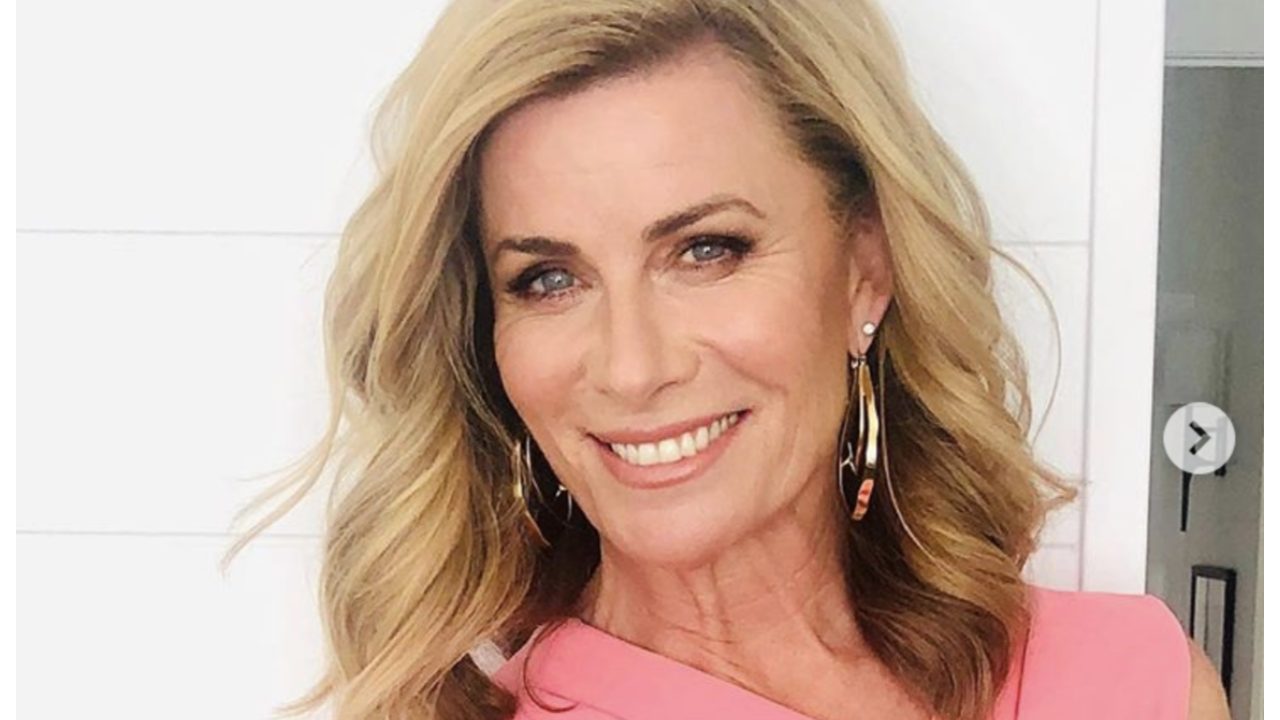 Scroll down to view the gallery below
Deborah Hutton has proven that she is still shining and glowing at 57.
The former editor of Women's Weekly has even divulged her fanciful secret that helps keep her skin in check without all the fancy facials and pricey products - and it is a milk thistle.
"I take milk thistle, because I love my wine!" Deborah wrote in a re-surfaced post on her website, Balance by Deborah Hutton.
"A naturopath told me recently that this magic flower (also known as St Mary's Thistle) is brilliant for supporting the regeneration of liver cells."
The product is renowned for working wonders on a hangover, when you might have lacklustre and dull skin.
When it comes to her skincare, Deborah said she has learned throughout the years that staying with the same routine religiously has been the key to keeping the vitality and youthfulness of her skin.
"Stick to a daily skincare regime - cleanse, hydrate and protect," she said.
Deborah added that a daily broad spectrum sunscreen to protect her from the harmful UVA and UVB rays is also thrown into her daily regime, as well as regular exfoliating.
The 57-year-old magazine cover model said with skincare, everything starts from within so what you're eating and drinking has a major impact.
Hutton noted she drinks between 1.5 and two litres of water each day, while avoiding fatty foods and sugar where possible.
"I'm far from perfect and love my indulgences, but I generally have a fairly healthy diet - chicken, fish, salads etc - and steer clear of deep-fried food, soft drinks and too many sweets," she explained.
Deborah supplements her daily diet with magnesium, Vitamin C, Omega 3, Vitamin B, Anthogenol and Silica.
"I'm a hopeless sleeper. I have to turn all the gadgets off, the phone off and the TV off, at least an hour before I go to bed," she said to the Sunday Telegraph.
"Camomile tea is a thing that I do every night, and I use a sleeping mask, I take melatonin - a natural hormone - which helps, but I really am a dreadful sleeper."
The only upside to this, she said, is that she's regularly up by 5am, when she catches up on her meditation.
Deborah typically goes to the gym twice a week, and includes regular cardio and daily walks.
Scroll through the gallery to see Deborah Hutton's glowing skin.
Join Over60
Join our community of over 40,000-plus members today and get the latest Over60 news, offers and articles.
Get all the latest Over60 news, offers and articles.