Eyewear shaping up as a clear investment opportunity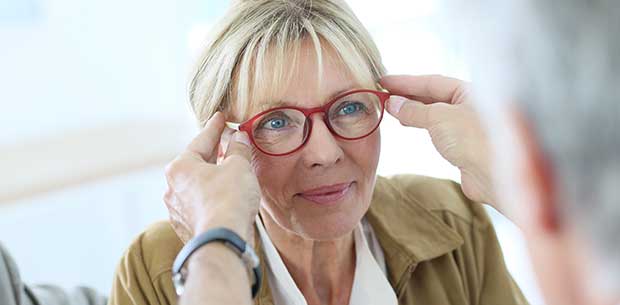 Kent Kwan is co-founder of AtlasTrend. With 15 years of professional experience in investing and international financial markets, Kent has successfully managed more than $1 billion in funds invested in international-listed shares.
Do you wear glasses or sunglasses or have had your eyes checked at your local OPSM? If your answer is yes to one of these questions, then chances are you own a pair of glasses or sunglasses from Luxottica and the lenses are manufactured by a company called Essilor and who are now about to become one company.
The combination of Luxottica and Essilor will create the largest eyewear company in the world and is set to help many millions worldwide to see better.
Earlier this year, Essilor International ("Essilor" or EI FP) announced that it would acquire Luxottica Group ("Luxottica" or LUX IM) in a deal worth approximately €26 billion (approximately $37 billion) (based on the closing price of Luxottica as at 16 January 2017). The deal is a share swap where 0.461 new Essilor shares will be issued for 1 Luxottica share to create a newly merged company called EssilorLuxottica by the 2H of 2017.
The boards of both Essilor and Luxottica have provided unanimous approval for the acquisition and Luxottica's largest shareholder, Delfin (owned by Leonardo Del Vecchio, who founded Luxottica in 1961), which controls 62 per cent of Luxottica's shares has also agreed to the acquisition. Del Vecchio will become the Executive Chairman and Chief Executive Officer of the merged company and his company Delfin, will own about 31 per cent to 38 per cent of EssilorLuxottica depending on the level of acceptance from other Luxottica shareholders.
Who is Essilor?
Essilor is listed on the Euronext Paris Stock Market with a market value of approximately €25 billion (approximately $35 billion) (appro(based on the closing price of Essilor as at 16 January 2017). It was established in 1849 and designs and manufactures a wide range of eyewear lenses to improve and protect eyesight. It also develops equipment, instruments and services for eyecare professionals. Essilor reported consolidated revenue of more than €6.7 billion (approximately $4.2 billion) in 2015 and has 32 plants, 490 prescription laboratories and edging facilities, as well as five research and development centres around the world. It distributes its products in more than 100 countries via mainly wholesale channels as well as online.
A reminder about Luxottica
As our members know, Luxottica at the time of writing forms part of our portfolio in the Splurging Baby Boomers Fund. It was founded in 1961 and is listed on the Milan Stock Exchange and designs, manufactures and distributes a wide range of fashion, luxury and medical eyewear. It owns proprietary brands such as Ray-Ban, Oakley, Vogue Eyewear, Oliver Peoples and Alain Mikli as well as licensed brands including Giorgio Armani, Burberry, Chanel, Coach, Dolce & Gabbana, Prada, Ralph Lauren, Valentino and Versace.
Luxottica's global distribution network spans more than 150 countries and includes an extensive retail network of approximately 7,800 stores with LensCrafters and Pearle Vision in North America, OPSM and LensCrafters in Asia-Pacific, GMO in Latin America, Salmoiraghi & Viganò in Italy and Sunglass Hut globally. Luxottica posted net sales of approximately €9 billion (approximately $12 billion) in 2015.
EssilorLuxottica, the €50 billion eyewear company
The combined company will become the largest eyewear company in the world with a market value of over €50 billion (approximately $70 billion), sales of over €15 billion (approximately $21 billion) and earnings before depreciation, amortisation, tax and interest of over €3.5 billion(approximately $4.9 billion). Its combined net debt levels would total just over €3.1 billion (approximately $4.3 billion) making its balance sheet strong and flexible.
The two companies are merging complementary businesses, product and service offerings as well as different distribution channels.
AtlasTrend is a global equities fund manager that makes it easy for anyone to invest in the world's most thriving trends. To gain more actionable investment insights from the AtlasTrend team on profitable world trends (such as the growth of online shopping or rise of big data) and the listed international companies benefitting from these trends, click here to sign up.
Any advice contained in this communication is general advice only. None of the information provided is, or should be considered to be, personal financial advice.
Related links:
6 items you haven't been recycling (but should)
6 secrets of the world's most money savvy senior
Join Over60
Join our community of over 40,000-plus members today and get the latest Over60 news, offers and articles.
Get all the latest Over60 news, offers and articles.