Viewers' hilarious reactions to decluttering guru's new Netflix show Tidying Up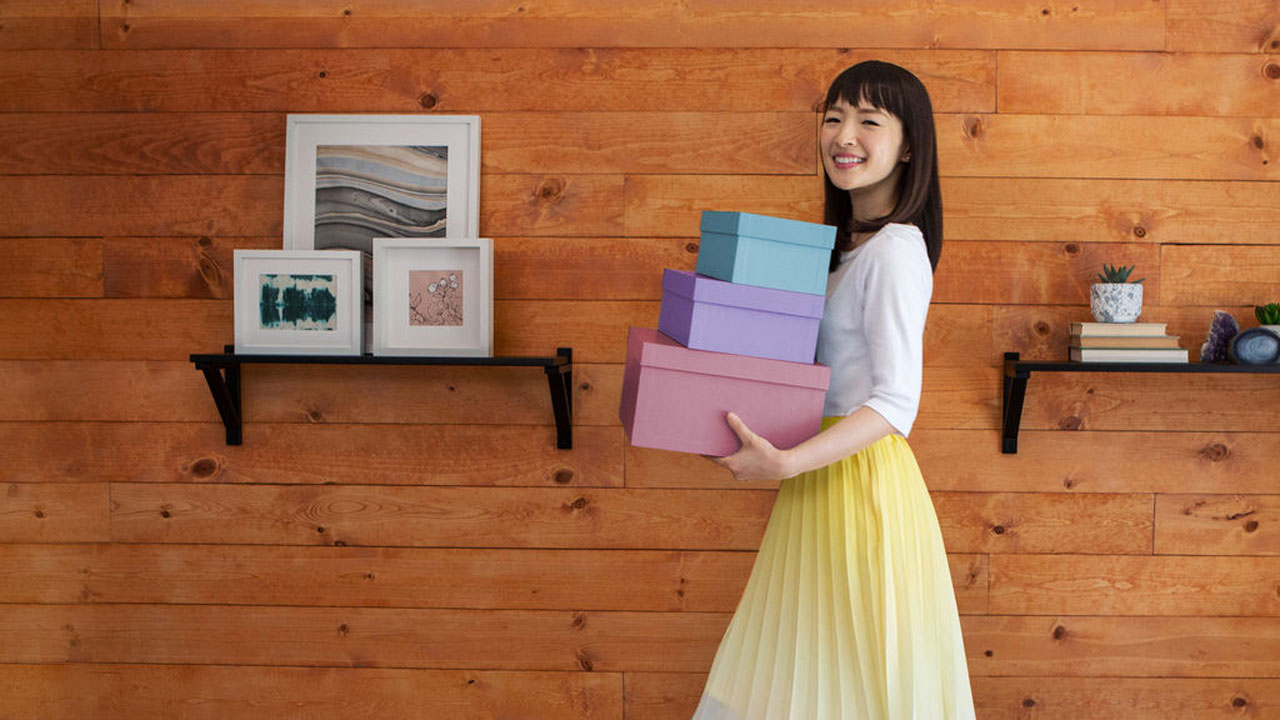 Following the global success of her books, decluttering guru Marie Kondo has finally taken Netflix by storm with her new show Tidying Up with Marie Kondo.
In the eight-episode series, Kondo helped her American clients rid everyday clutter and organise their belongings using the KonMari method, which focuses on the question: "Does it spark joy?"
The show, which was aptly released on January 1, has attracted great attention, with audiences flocking to Twitter to share their two cents about the show. The following tweets are ones that spark joy for us.
Many have been inspired to clean up.
No joke guys, I made my step kids (5 and 9) watch an episode of Tidying Up with Marie Kondo yesterday. We then spent the whole day KonMarie-ing their bedroom and they loved it! Who knew it worked in kids too? #sparkjoy #TidyingUp pic.twitter.com/xefg9mvwAt

— Miss Angie (@MySoCalledChaos) January 6, 2019
After watching one episode of Tidying Up with Marie Kondo on Netflix: pic.twitter.com/Gp1g8EAgXl

— Faizal Rosly (@ijaicool) January 6, 2019
Me after watching one episode of #MarieKondo #thankyou pic.twitter.com/zBVooZ9dyZ

— Kaci✨ (@kaci_rachelle) January 7, 2019
Some take it to the next level.
I don't care about the Marie Kondo book debate, I just wanna know why she doesn't ask the women if their husbands truly spark joy or if they should be thanked and removed.

— Amy Gray (@_AmyGray_) January 6, 2019
how to tidy up your friendships with the Marie Kondo method:

1. hold your friend up
2. check if your friend sparks joy
3. if no, thank your friend and put them in the trash

— Tze Hern (@zhrent) January 7, 2019
Some see the opportunities.
Me waiting for the thrift stores to fill up with all the good stuff now bc of this Marie Kondo Netflix special pic.twitter.com/YtJvf7Gm2M

— Kat (@rasberet) January 7, 2019
I'm very pumped for all the dumb expensive stuff my neighbors are going to give away in our building after watching Marie Kondo on Netflix.

— Sam Sanders (@DreamSong77) January 1, 2019
Some are sceptical of her ideas.
Do NOT listen to Marie Kondo or Konmari in relation to books. Fill your apartment & world with them. I don't give a shite if you throw out your knickers and Tupperware but the woman is very misguided about BOOKS. Every human needs a v extensive library not clean, boring shelves

— Anakana Schofield (@AnakanaSchofiel) January 3, 2019
Marie Kondo: "Does this sweater spark joy?"

Werner Herzog: "Joy is a strange notion. I am just not made for it. It has never been a goal of mine; I do not think in those terms."

— hikikomori povich (@SarahSahim) January 6, 2019
Some take to conclude that attempts at self-improvement are futile.
After a heated discussion with Marie Kondo i've decided to throw myself in the trash.

— Kashana (@kashanacauley) January 7, 2019
oops, i accidentally threw every thing away when i tried to marie kondo my home because nothing makes me feel joy

— jonny sun (@jonnysun) January 6, 2019
Have you watched Marie Kondo's new show Tidying Up on Netflix? What do you think about the show? Let us know in the comments below.
Join Over60
Join our community of over 40,000-plus members today and get the latest Over60 news, offers and articles.
Get all the latest Over60 news, offers and articles.