John Lennon murder: Killer's strange act after shooting Beatles star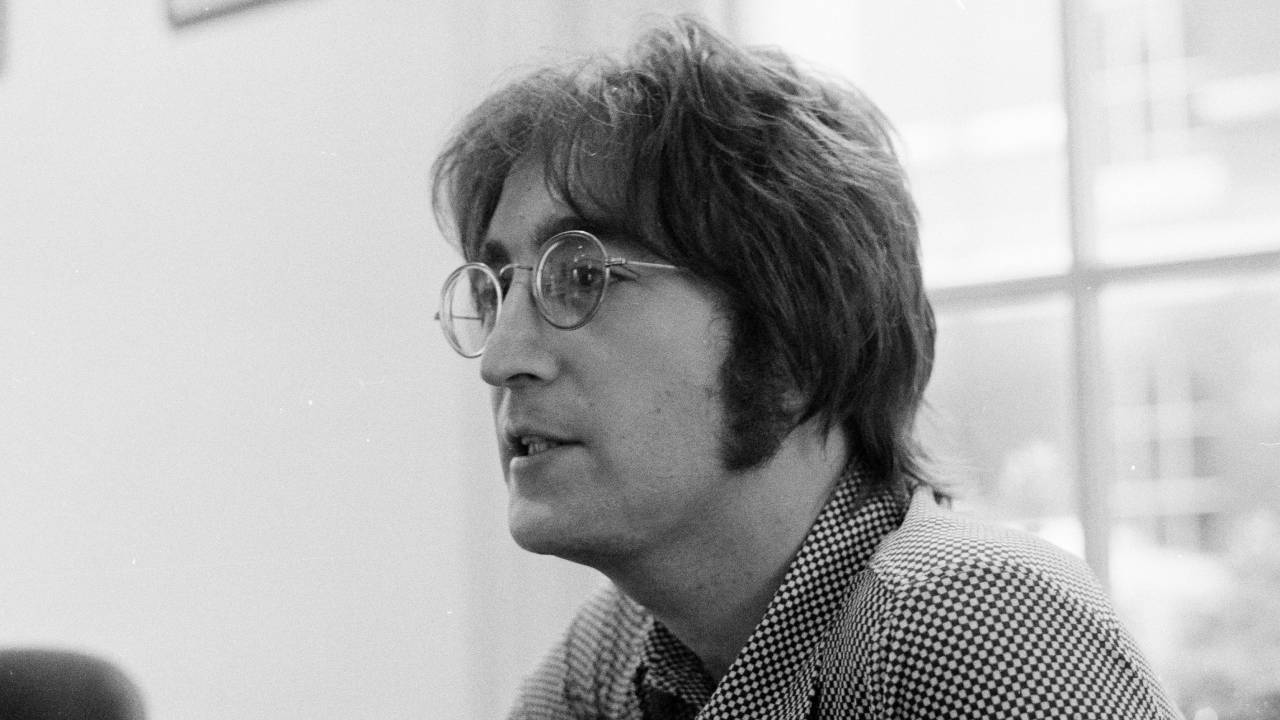 Sunday marks the 39th anniversary of John Lennon's death.
The late Beatles legend was shot outside his Manhattan apartment in 1980 and died at the age of 40. His killer, Mark David Chapman was a 25-year-old former security guard with no prior criminal convictions.
After planning the murder for months, Chapman came to the Dakota apartment building where Lennon and wife Yoko Ono lived on December 8, 1980 and waited. Chapman met the couple at 5pm as they were leaving for a studio session, and Lennon signed Chapman's Double Fantasy album.
Chapman then waited for Lennon to return from the studio. Lennon and Ono returned at 10.50pm, and as they passed by to enter the building, Chapman fired five shots at the Beatles singer, four of which hit him in the back and shoulder. Lennon was rushed to Roosevelt Hospital but later pronounced dead on arrival.
When police came to arrest Chapman, he was still at the scene reading a copy of JD Salinger's 1951 novel The Catcher in the Rye. "This is my statement", Chapman's handwriting in the book read.
The novel tells the story of 16-year-old Holden Caulfield, who rallied against the "phoniness" of the adult world.
"I'm sure the big part of me is Holden Caulfield, who is the main person in the book. The small part of me must be the Devil," Chapman told the police.
Two months later, Chapman sent a statement to the New York Times. He wrote in all caps: "It is my sincere belief that presenting this written statement will not only stimulate the reading of JD Salinger's The Catcher in the Rye but will also help many to understand what has happened.
"All of my efforts will now be devoted toward this goal, for this extraordinary book holds many answers. My true hope is that in wanting to find these answers you will read The Catcher in the Rye. Thank you."
The novel was also carried by killer Robert John Bardo on the night he murdered actress Rebecca Schaeffer.
Apart from the book, Chapman's crime was also said to be motivated by his displeasure with Lennon's blasphemous public statements.
Chapman said listening to Imagine weeks before the murder enraged him. "I would listen to this music and I would get angry at him, for saying that he didn't believe in God," he said.
"I just wanted to scream out loud, 'Who does he think he is, saying these things about God and heaven and the Beatles?' Saying that he doesn't believe in Jesus and things like that. At that point, my mind was going through a total blackness of anger and rage… So I brought the Lennon book home, into this Catcher in the Rye milieu where my mind set is Holden Caulfield and antiphony-ness. While contemplating this new Lennon, I really delved into the ink of Holden Caulfield."
Join Over60
Join our community of over 40,000-plus members today and get the latest Over60 news, offers and articles.
Get all the latest Over60 news, offers and articles.