"I am one of the group": Francis Coppola reflects as 'The Godfather' turns 50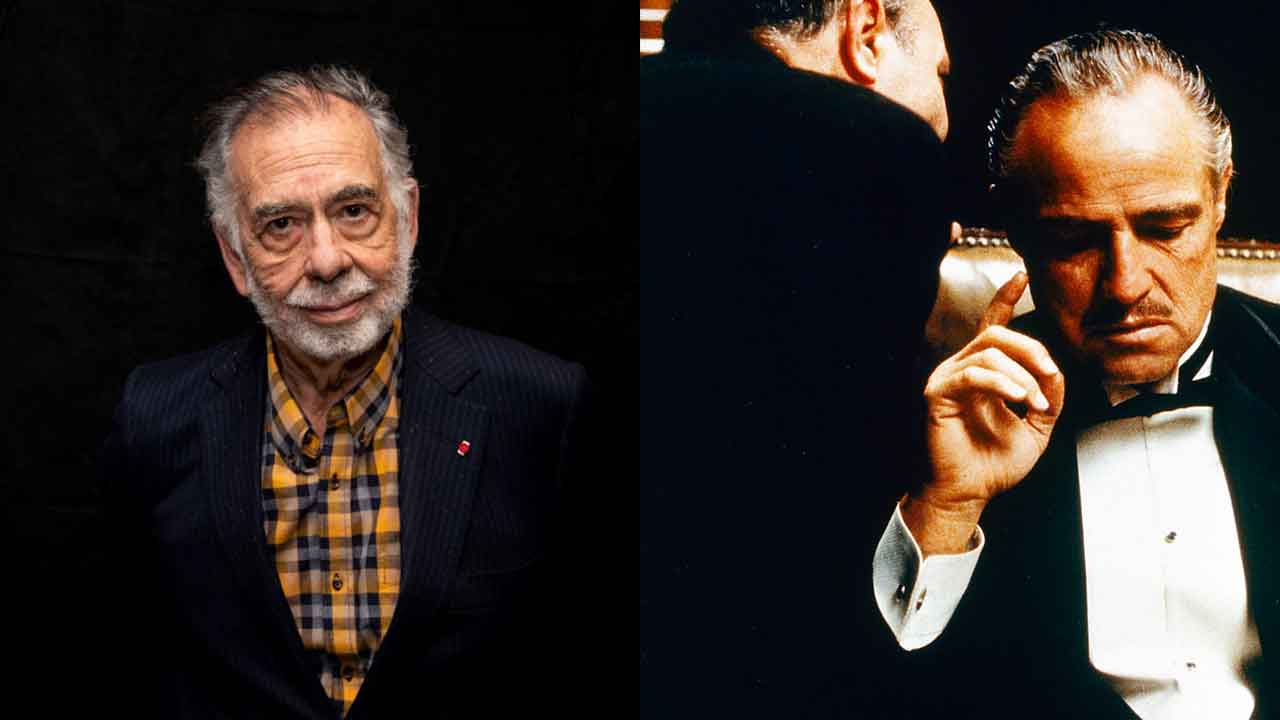 American writer and director Francis Ford Coppola has made dozens of films and gone on to win five Academy Awards and six Golden Globes, but The Godfather may just be his crowning achievement.
With the first film in the trilogy celebrating its 50th anniversary, the acclaimed director shared the dramatic effects its success had on his life in an exclusive interview with Empire magazine.
"Well, it's odd, of course. To think that 50 years has gone by since the adventure of The Godfather, and when that changed my life so dramatically," he told the publication.
"Because now the Coppola family is considered synonymous with [the film by] many people, [but] when I came to LA, to UCLA Film School, I just dreamed to get a peek inside a studio.
"Movies were an exotic fairyland."
While making the film and in the leadup to its initial release, Coppola was under financial pressure to support his wife and kids. But, its debut in 1972 - prompting lengthy queues just to buy tickets - saw Coppola's fortunes change drastically.
"I went from having zero money at all and a family to support, to having several million dollars, which was astonishing," he recalled.
"No one in my family had that kind of money. I went from being unknown and poor with a lot of family responsibilities - I was married young and I loved my kids and my family - to having some money and acclaim. I was famous, everyone knew about The Godfather and everyone knew about me."
Though The Godfather certainly provided Coppola with fame and wealth, the 82-year-old says it gave him something else he had always wanted: a sense of belonging.
"The way I look at it, I always wanted to be one of the group," he said.
"As first, I was an outsider, and I wasn't included in the group because I was a new kid, or I was poor. Then I became famous, and a success, so I still wasn't one of the group.
"In my heart, all I ever really wanted was to be considered one of the group, which I am now because when they talk about all the big directors of the '70s, they say George Lucas and Francis Coppola and Marty Scorsese and Steven Spielberg and Brian De Palma and Paul Schrader.
"So I have what I want - I am one of the group."
Trailer for the 50th anniversary of Francis Ford Coppola's masterpiece 'The Godfather', which will be released in select theatres on February 25 pic.twitter.com/7vgsBADsF1

— Lost In Film (@LostInFilm) January 13, 2022
To celebrate the film's milestone, Paramount Pictures and Coppola's production company American Zoetrope have restored the trilogy - which will be released in 4K Ultra HD for the first time in March this year.
"We felt privileged to restore these films and a little in awe every day we worked on them," said Andrea Kalas, the senior vice president of Paramount Archives.
"We were able to witness first-hand how the brilliant cinematography, score, production design, costume design, editing, performances, and, of course, screenwriting and direction became famously more than the sum of their parts.
"It was our commitment to honour all of the filmmakers' exceptional work."
The Godfather 50th Anniversary will be released in select cinemas from February 25, 2022.
Image: Vivien Killilea (Getty Images) / Silver Screen Collection (Getty Images)
Join Over60
Join our community of over 40,000-plus members today and get the latest Over60 news, offers and articles.
Get all the latest Over60 news, offers and articles.