Everything we know about the new Lady Di film Spencer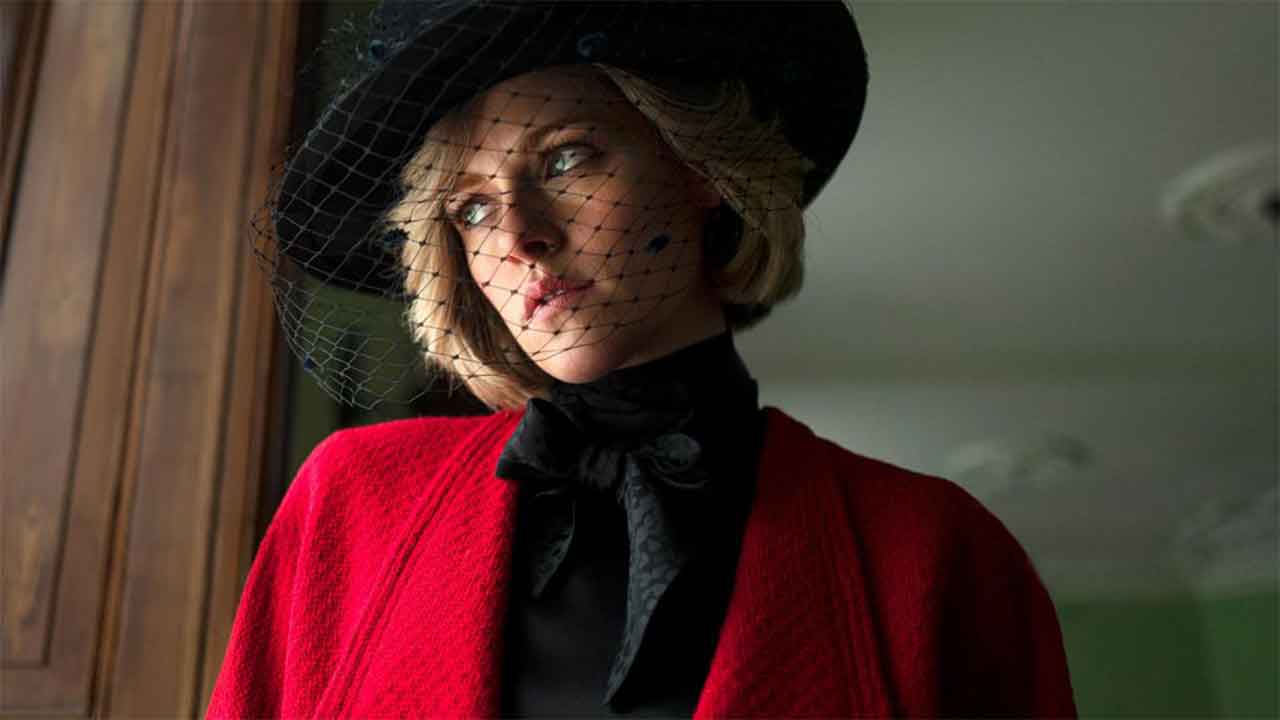 Fans of The Crown rejoice: a new Diana-centric film is set to hit our screens.
Spencer, named of course for the late Princess of Wales' maiden name, focuses on just three days of her life and what might have happened following her decision to leave the royal family and end her marriage to Prince Charles.
The film will be directed by Pablo Larraín, known for directing the biopic Jackie.
Here's everything we know so far.
Kristen Stewart to take on Lady Diana
The American actress, made famous for her starring role in The Twilight Saga, is set to play the iconic royal.
Image: NEON
Speaking with InStyle last year, Stewart shared her enthusiasm about the role.
"I haven't been this excited about playing a part, by the way, in so long," she said.
But, she did face some challenges playing the British royal.
"The accent is intimidating as all hell because people know that voice, and it's so, so distinct and particular," Stewart said. "I'm working on it now and already have my dialect coach."
The actress also did her research on the late princess in order to do her justice.
"It's one of the saddest stories to exist ever, and I don't want to just play Diana - I want to know her implicitly," she said.
"To be honest, I've now consumed pretty much all there is to consume in terms of videos and interviews. I've watched everything that you could hear or see.
In an interview on Jimmy Kimmel Live! at the end of 2020, Stewart shared another important detail about the film: Diana's hair.
"She has very architectural hair," Stewart explained, "so we're going to build it … I don't think I can do it solely with my own hair."
There have already been some theories circulating about the movie involving the recently-released poster for the film.
Stewart, dressed as Diana in an embroidered gown, is seen curled up and appearing to cry, with her face hidden from the camera.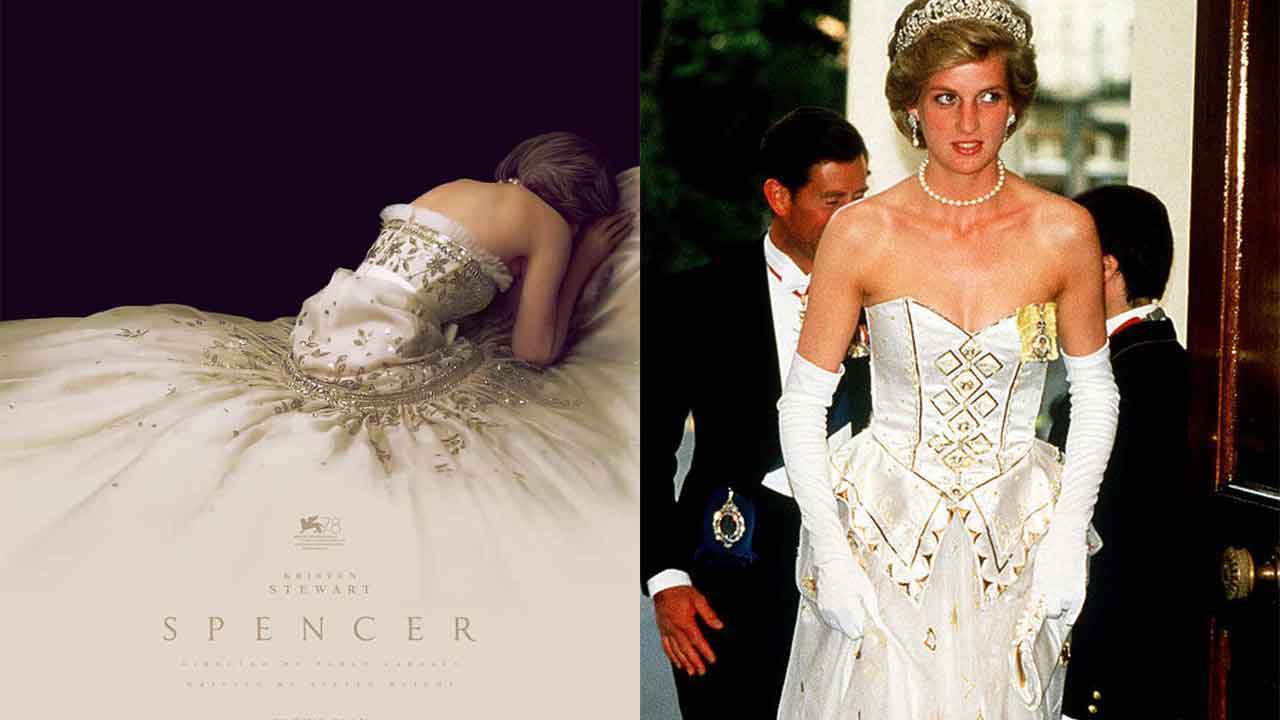 Some theorise that the look is taken from the dress Diana wore to the German Embassy. Image: NEON (left), Getty Images (right).
Some Twitter users believe the dress is inspired by the gold and white gown the princess wore to the German Embassy in London in 1986, with some noted similarities between the two.
Poldark star Jack Farthing to play Prince Charles
Best known for his role as George Warleggan in the BBC series Poldark, the British actor will be starring alongside Stewart as the Prince of Wales.
The pair will be joined by a slew of acclaimed actors, including Sean Harris (The Borgias), Sally Hawkins (The Shape of Water), and Timothy Spall (The King's Speech).
Release date
The movie has finished production, and has already premiered at the Venice Film Festival and received raving reviews from critics.
As for the general public, Spencer is expected to arrive in theatres in November 2021, according to Variety.
See the full trailer below.
The plot centres around three days
Taking place at the royal family's Sandringham Estate, where they usually spend the holidays, Spencer details Diana's realisation that her marriage to Charles has fallen apart and her reevaluation of her life.
Speaking to Jimmy Kimmel, Stewart said, "[Spencer] takes place over three days, and it's this really poetic, internal imagining of what that might have felt like, rather than giving information.
In an interview with Deadline, Larraín said the story would focus on Diana's self-discovery.
" We decided to get into a story about identity, and around how a woman decides somehow, not to be the queen. She's a woman who, in the journey of the movie, decides and realises that she wants to be the woman she was before she met Charles," Larraín said.
"The key is how she discovers during the process of the movie that what she really needs to do is be who she wants to be.
"And by that, it doesn't mean she needs to be next to anyone, to be part of anything, but herself and her own children."
Image: NEON
Join Over60
Join our community of over 40,000-plus members today and get the latest Over60 news, offers and articles.
Get all the latest Over60 news, offers and articles.