"Man-eater:" The man who almost ruined Princess Diana's reputation
Our beloved Princess Diana had a life that was far from perfect. Afterall, if you were to strip back her beaming smile, elegant clothing and gleaming facade of happiness, the royal was dealing with a crumbling marriage, a world of criticism on her shoulders from the media and the world, and an uncertain future in Britain's most famous family.
However, there were reports that there was one thing – other than her beautiful boys, Prince William and Prince Harry – who brought her comfort and joy, and this was art dealer Oliver Hoare.
The dashing, married tycoon was a close pal to both Prince Charles and his wife at the time, Princess Diana, in the early '90s – years before a royal divorce would be announced and fill the tabloids around the world.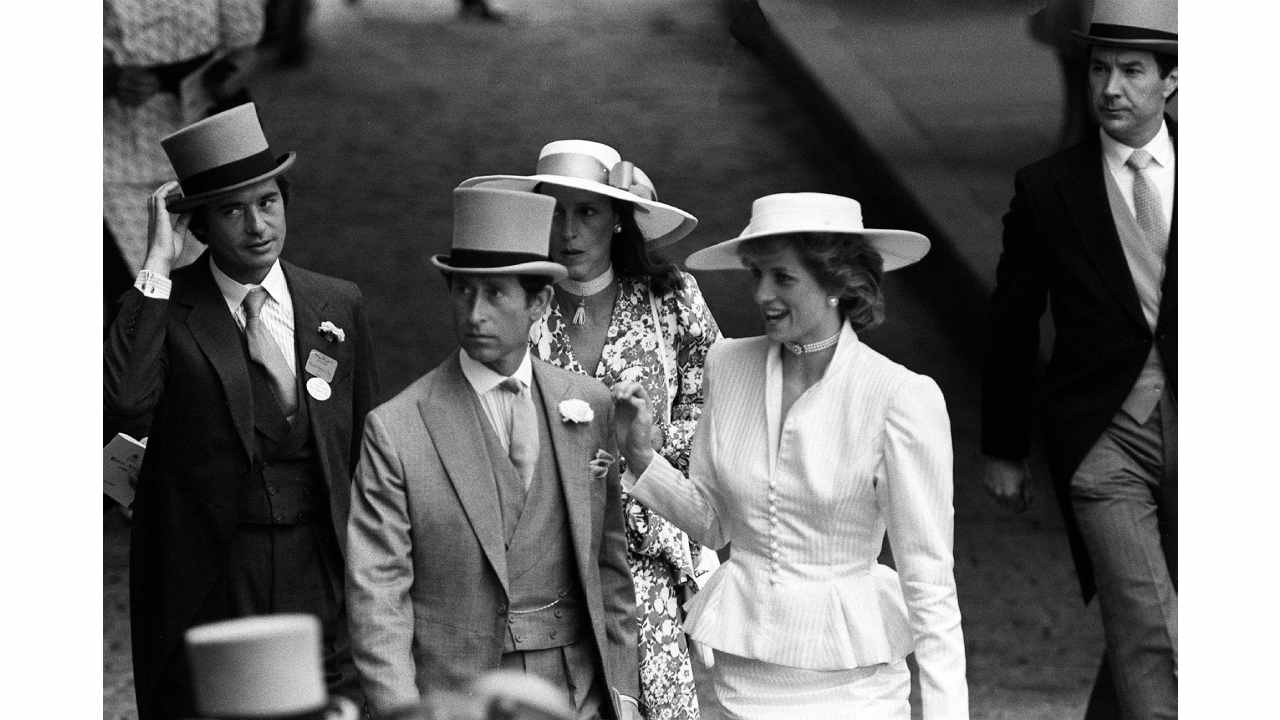 Prince Charles and Princess Diana with Oliver Hoare and his wife Diane behind at Royal Ascot horserace meeting, June 1986.
Formal protection officer Ken Wharfe wrote in his book, Diana: Closely Guarded Secret, that the princess was "instantly" attracted to Oliver.
"Diana later confessed to me that she had felt a little shy when, at Windsor [in 1992], she shook his hand for the first time, and had blushed as she flirted with him," Wharfe wrote.
"That conversation ended abruptly when Charles and the Queen Mother joined them."
Despite the 16-year age difference, Princess Di was said to have become "obsessed" with the married father-of-three.
"She needed him at every conceivable moment," Wharfe wrote.
"She confided to me that he was the first man who had ever aroused her physically. That admission did much to explain the humiliating events that followed."
The pair were linked between 1990-1994 and the relationship, according to Chris Dicker in the 2018 book, Princess Diana Biography: The Astonishing Life of the Princess of Wales, was "damaging to Diana's reputation."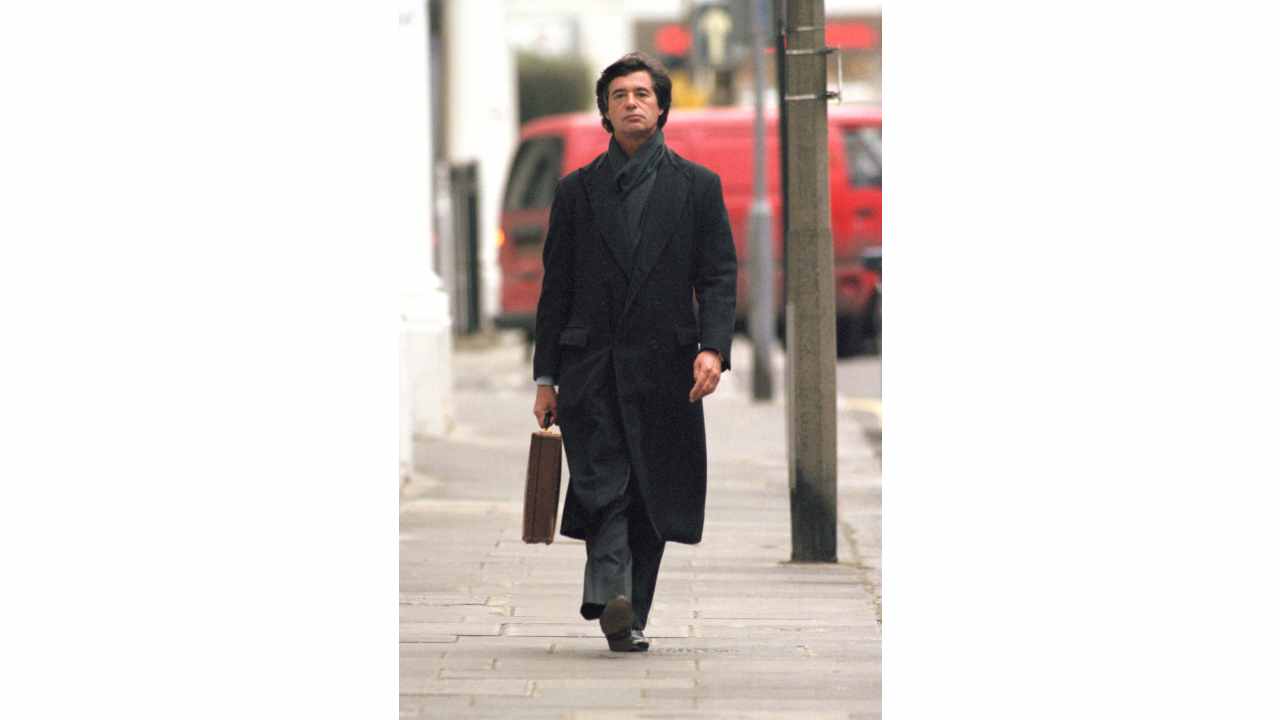 "Diana's reputation as a man-eater was derived from her affair with Oliver Hoare. He was a married man and this was damaging to Diana's reputation.
"She was convinced he was going to marry her. The press was very aggressive about getting pictures of them.
"Hoare started sneaking into Kensington Palace with his head under a blanket. It was degrading to her.
"Their affair was all over the tabloids. James Hewitt and Oliver Hoare were such rollercoaster romances for her."
Princess Di said in the groundbreaking 1995 Panorama interview, she did indeed call Hoare over a period of six to nine months, however "certainly not in an obsessive manner."
Reports also said the royal was convinced they were going to be married and "daydreamed of living in Italy with the handsome Hoare."
Their relationship came to an end when Hoare's wife complained about hundreds of nuisance phone calls.
An investigation revealed the calls could be traced to the royal's home in Kensington Palace, her mobile phone, Notting Hill and the home of Diana's older sister, Lady Sarah McCorquodale.
Wharfe explained he was forced to tell Scotland Yard who was making the numerous phone calls.
"I was asked to speak to a senior officer of mine who said to me, 'Somebody is using the princess's telephone to make phone calls to Oliver Hoare's household and even spoken to his wife.'
"At that point I said to him, 'The Princess of Wales is having a relationship with this man and that she is making telephone calls'."
While this relationship is widely believed and a number of close companions of the late Princess Di confirm a number of details, the world will never be able to know with absolute certainty.
To the day he died, in August 23, 2018, Oliver Hoare refused to speak about the alleged affair he had with the most famous woman in the world.
Join Over60
Join our community of over 40,000-plus members today and get the latest Over60 news, offers and articles.
Get all the latest Over60 news, offers and articles.