"I never saw any evidence of marriage": New book claims Donald and Melania Trump lead separate lives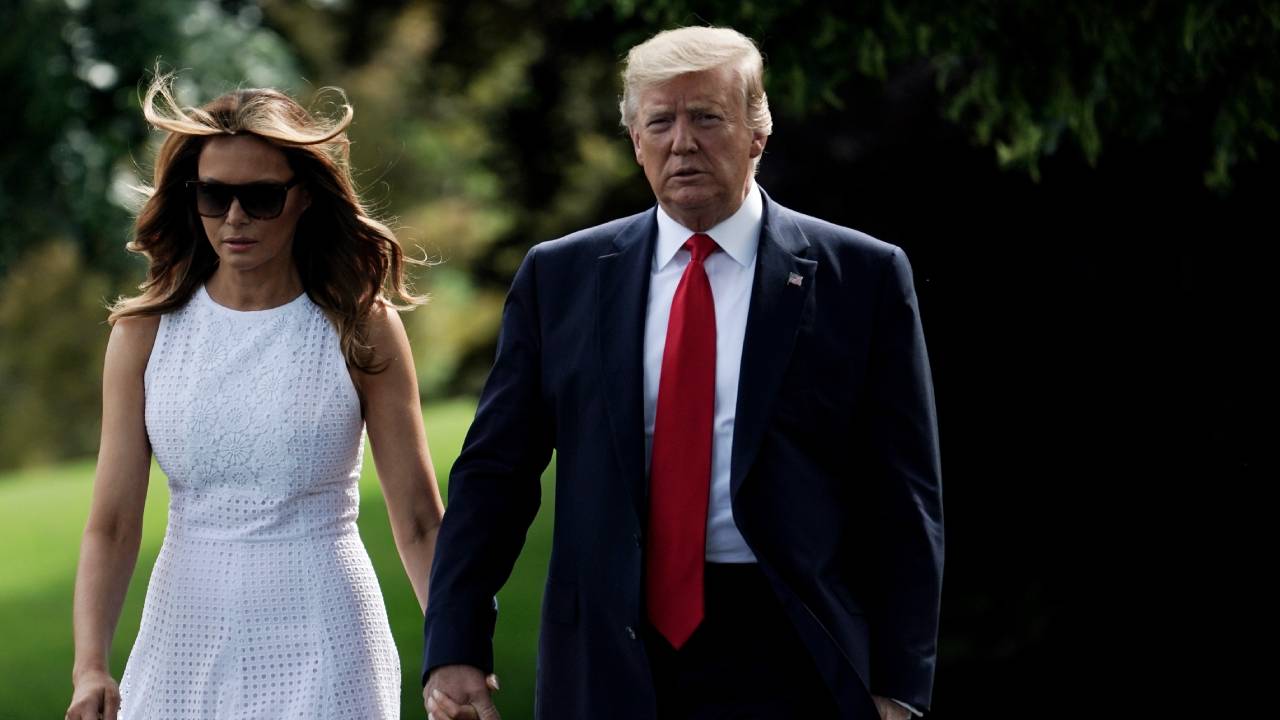 A new book on Donald Trump has claimed that he and his wife Melania Trump live separate lives, with the 45th US President and First Lady only remaining together out of an arrangement.
Following his commercially successful expose Fire and Fury: Inside the Trump White House, Michael Wolff has released another book on Trump's presidency.
In new book Siege: Trump Under Fire, Wolff claims that the speculations surrounding the First Lady – including rumours of a body double, an extended hospital stay, delayed relocation to the White House and multiple on-record slip-ups – are indications that the Trumps' relationship is merely for publicity purposes.
Wolff told The Australian that the couple's marriage is a "deal" that is akin to the rumoured relationship contract between Hollywood stars Tom Cruise and Katie Holmes.
The book, which cites more than 100 sources, features Trump's former director campaign and adviser Steve Bannon.
"I never saw any evidence of a marriage," Bannon said as quoted in the book.
He told Wolff that most mentions of the First Lady "drew a puzzled look from Trump, as if to say, 'How is she relevant?'"
Wolff also claimed that the First Lady's delayed move from New York to the White House also spoke volumes.
"Indeed, a distraught Melania, repeatedly assured by her husband during the campaign that there was no possibility he would win, had originally refused to move to Washington," Wolff wrote.
"And, in fact, the First Lady was not really in the White House. It had taken Melania almost six months to officially relocate from New York to Washington, but that was in name only."
However, many news outlets have expressed doubts over the claims in Wolff's new book.
"The book is full of stuff that is lurid and sensational, but so dubious in its attributions that even in a review setting I'm afraid to repeat them," wrote Matt Taibbi of Rolling Stone.
According to CNN political analyst Ryan Lizza, the book also contains "factual errors that mar the author's credibility".
While Trump has not commented on the new Siege book, he rejected Wolff's claims in Fire and Fury, describing the book as "the Fake Book of a mentally deranged author, who knowingly writes false information".
Join Over60
Join our community of over 40,000-plus members today and get the latest Over60 news, offers and articles.
Get all the latest Over60 news, offers and articles.